Audience Verdict: Guess Who's Going To Win Bigg Boss Kannada 3?
The grand finale of Bigg Boss Kannda 3 is here and we're super excited to see who'll win!
While many Tsunami Kitty fans are really upset that a strong contender is no more in the race to finale, Pooja Gandhi, Chandan, Master Anand, Shruthi and Rehman are competing for the winning trophy!
Kichcha Sudeep's show started on October 25, 2015 and saw many emotional and quarellsome moments this season. While ex-contestants like Kruthika and Mithra think that Chandan and Shruthi should win, Sushma Veer thinks that RJ Nethra was the real winner, but she's not in the show anymore.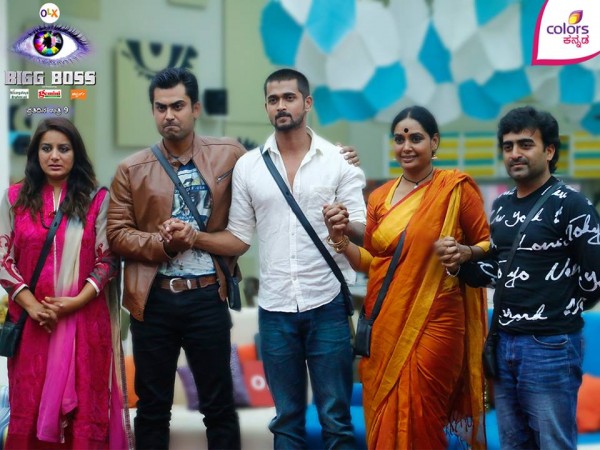 Read: Strategies to win Bigg Boss Kannada 3
Rehman also stands a good chance of winning due to his popularity on TV. Chandan however is the most eligible bachelor inside the house and fans would do anything to make him win. It will be interesting to see the winner of this season, since all candidates are equally entertaining.
According to the audience, Rehman and Master Anand are leading in terms of popularity, closely followed by Chandan. While Pooja Gandhi has the least chances to win, Shruthi is trailing behind Chandan. Watch out for the finale tonight!
Vote for the person whom you think can win BBK3!
LATEST REVIEWS
Street Dancer 3D tells the story of Sahej and Inayat who belong to India and Pakistan respectivel... more

Ashwini Iyer Tiwari's Panga is a slice of life film that talks about a very pertinent topic. Shou... more

Film: Jai Mummy DiActors - Supriya Pathak, Poonam Dhillon, Sonnali Seygall, Sunny SinghDirector -... more