10 Best Hindi Comedy Serials Of All Times
Comedy is a genre that never gets old or monotonous. There are times when dramas can slacken and have high points in them, but comedies always tickle our funny bones and help us have a good laugh! While some serials had aimed to show the problems and struggles of every man in a light and comic manner, there have been some that satirically presented the times we live in.
While we complain that the quality of Hindi TV serials have degraded, let us not forget that we have had some of the funniest and best comedies that never failed to make us laugh and refresh us. Let's have a look at 10 of the funniest serials of all times:
1. Sarabhai VS Sarabhai
It was about the family of the Sarabhais who were rich! But the comedy began as the apparently midddle class Monisha entered the household and Maya never missed a chance to take a dig at her!
source- pinkvilla
2. Office Office
The serial was about the naive Mussaddi, who faced the rampant corruption in public offices and was laughed at. It was a satire on how offices worked!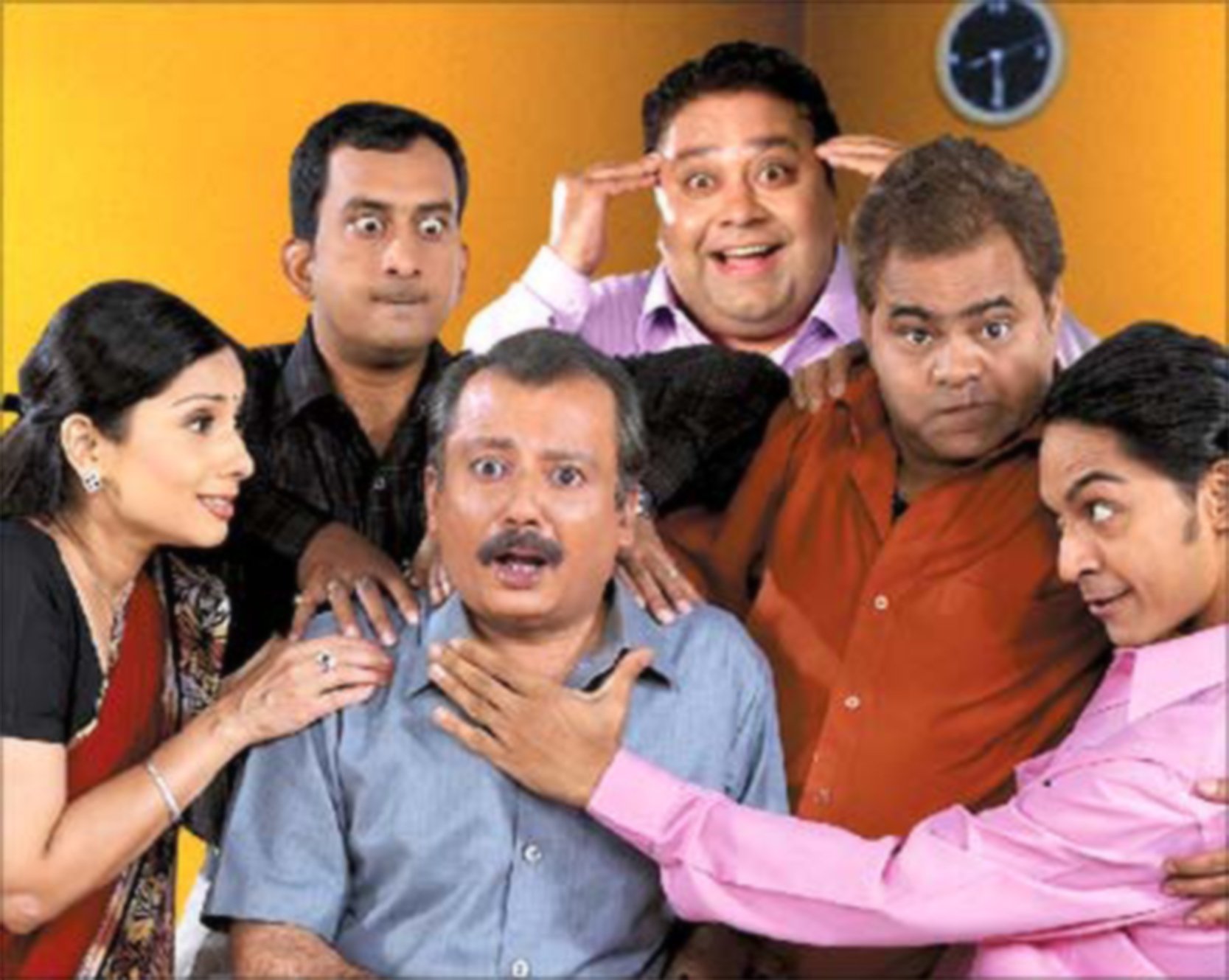 3. Tu Tu Main Main
The show was about the tu tu main main between Devaki and Radha.
source-pinkvilla
4. Khichdi
It was about the funny Gujrati family of the Pareikhs and their antiques!
5. Dekh Bhai Dekh
It was about the family of Diwans and the show was a satirical commentary on the mundame problems of every middle class Indian family,
6. Hum Paanch
It was about the family of Aanand, his wife and 5 daughters. His first wife also continued to live through the photograph on the wall.
7. Sriman Srimati
This was the classic "hitting on the neighbour's wife' serial, where two neighbours hit on the other's wife. The more contemporary version of this show is Bhabhiji Ghar Par Hai.
source-mouthshut
8. Zabaan Sambhal Ke
This was the Indian version of 'Mind Your Language'. It is about engineer Mohan Bharti, who was forced to teach Hindi in a language school.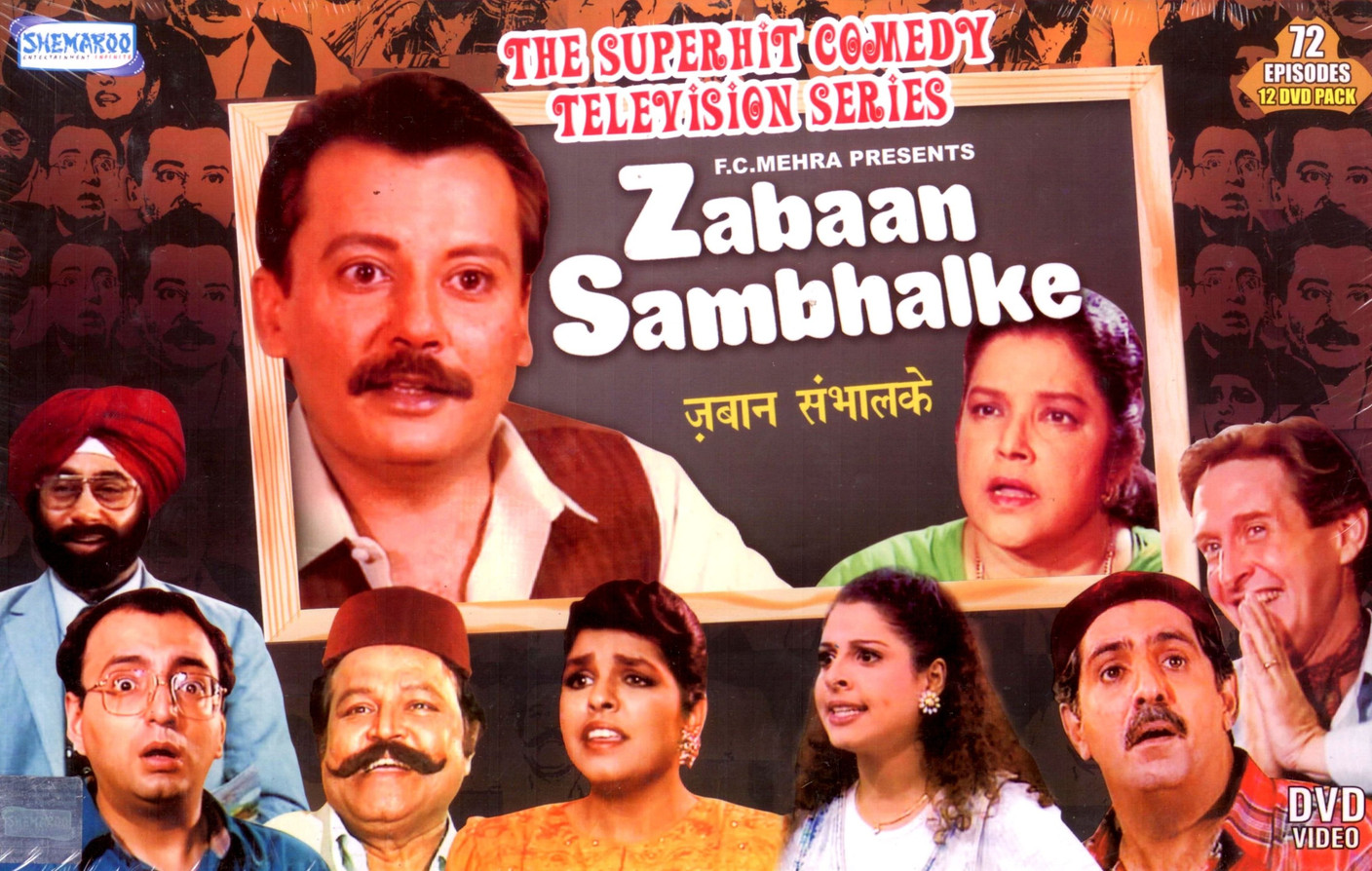 9. Baa Bahu Aur Baby
It was more of a family drama with more bouts of comedy. It had tragedy too. But this is remebered for the light hearted moments in the family of Godavari Thakkar. The first season was a hit, but the second season went off air due to low TRPs.
source- webdunia
10. Bhaabhi Ji Ghar Par Hai
This is one of the best comic shows of today's TV. It is a hilarious show where two neighbours hit on their bhabhis.
source- insider indian
LATEST REVIEWS
Rags to riches stories we've grown accustomed to end up sounding distant cousins of Disney fairy ... more

Kajol, Tanvi Azmi and Mithila Palkar starrer Tribhanga may be a story about mother daughter bonds... more

2020, without a doubt, has been a year that has thrown us off guard and sent us on a roller coast... more