12 Expectations We Have From Bigg Boss Season 9 Double Trouble!
Since we've been telling you guys so much about Bigg Boss, including the contestants list, what all pyaar and takraar that happened earlier and so many other things, how can we not share our expectations from the show that begins tomorrow?
Oh! We bet you cannot hide your excitement for the grand opening of Bigg Boss Season 9 and see what the Double Trouble is!
Here are 12 things that will happen during the span of three months on the show!
1. Since it's Double Trouble, and the promos made it very clear that the partners won't be friends! It will be fun to watch people against each other but still together.
2. Beautiful, colourful, grand house that will just make you wish if you had one like that!
3. Ek Anaar Sau Beemar, one HOT chick and all male mates' maaroing chance!
4. One HOT dude who'll get all the votes for his looks (ignoring his actions)!
5. 1 gyaani who'll eventually become papa/mummy to the rest of the house!
6. Cribbing over the quantity of food! Rationing is just not cool for the housemates!
7. Salman Khan loosing his temper, threatening not to do the show again!
8. Love stories! #Obviously Bigg Boss acts like Tinder for the celebs!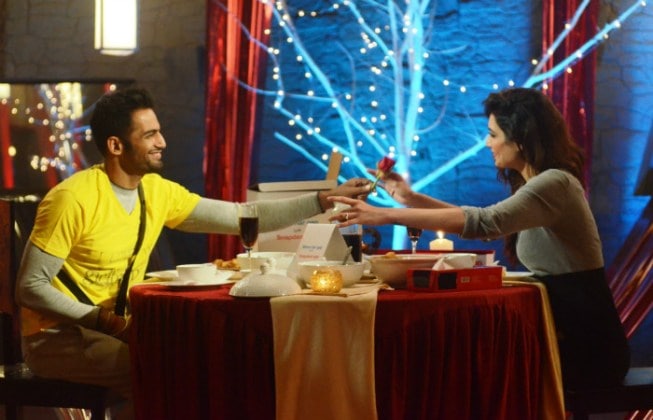 9. At least one member jumping off the boundaries because he's had enough!
10. Kitchen fights: Because over the years kitchen seems to be the best place to fight!
11. Wild card entries: Because the first lot is never enough!
12. Telecasting so late at night! Censorship Alert! #NotForKids
Related Content
LATEST REVIEWS
When I was younger, I considered Imitiaz Ali to be a magician. Remember films like Jab We Met and... more

If you have watched Suicide Squad you know precisely the level of crazy to expect on Harley Quinn... more

When I had first watched the trailer of Aditya Roy Kapur and Disha Patani starrer Malang, I was c... more