6 Deeply Unsettling Quotes From Pahlaj Nihalani's Interview About Udta Punjab
So much can happen within a few days. From being uber-excited for Udta Punjab to becoming frustrated when the first news of censor board came to getting full-on furious when Censor Board's treatment towards the film became downright unfair. But now, in all honesty, what we feel the most is fear :Fear that what we so deeply wanted would now be taken away from us, even before we had it.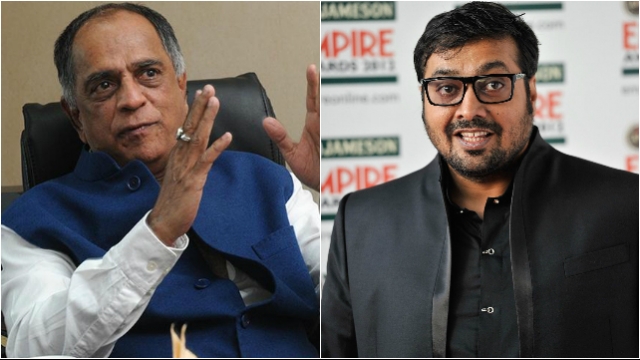 And now the person responsible for that loss – Censor Board Chairman Pahlaj Nihalani – speaks in his defence.
Let's take a moment to get our objectivity back. Give him a chance to explain his actions. Maybe, what he says does make sense. Maybe he is right,

Okay, Mr. Nihalani, speak. We are all ears.
"The CBFC has never stopped any film from being released on time."
Really? That's a relief.
"Mr Kashyap is like a child being denied a toy. He loves to make a noise every time a film directed or produced by him is released. And since he makes a lot of movies, he also makes a lot of noise. I believe he has called me an extremely egotistical man. A lot of people feel the same about him."
Okay...
"Udta Punjab claims to mirror the truth about the whole of Punjab. According to the film, 70% of the youngsters are drug addicts. Where did they get this figure from? The film's dialogue explicitly states Punjab is banjar (barren) land and the people are kanjar (wayward, promiscuous). Tell me is this not vilifying the whole of Punjab?"
But it's a work of fiction!
"What is the disclaimer worth when after claiming to be a work of fiction the film proceeds to name every major town in Punjab from Amritsar to Tarn Taran as a drug den? How is it a work of fiction when you are naming real towns from Punjab?"
But there is a drug problem, isn't there?
"We couldn't allow Punjab to be damned and labeled a drug haven."

And what's with the 'excessive usage of abusive language". Lot of flims have done that.
Almost every line that Shahid Kapoor speaks is filled with the most explicit abuses and gaalis (expletives) that even I had never heard. We said ok let him abuse when his character is under the influence of drugs. But, why should he talk like that when normal? Who speaks like that in everyday conversations? We've even allowed Alia Bhatt to abuse."
Alia Bhatt? Allowed?
"Yes, I've the final authority to ask for changes before certification. It's an authority given to me by the government."
LATEST REVIEWS
Two Actors in dire need of a major hit, a director looking for redemption in his safe bet genre a... more

There is a scene in the film where Bhumi says 'Main apna single screen wala baan chalati hoon, tu... more

When watching a film, not one you particularly like, it often becomes difficult to understand whe... more