9 Things That Can Happen If Bollywood Goes On Indefinite Strike!
News has been doing rounds that there will be a halt in the production of all the shows and movies in making!
While FWICE (Federation of Western India Cine Employees) thinks that the contracts are totally one sided and violate the Copyright Act, Farhan Akhtar hopes that the problem resolves soon as "strike affects everyone"
And we couldn't agree more with Mr. Akhtar!
Here are 9 things that would happen if Bollywood goes on an indefinite strike!
1. The biggest show on Indian television, that you've been waiting since the very last one ended, Bigg Boss is all set to hit your screens on October 11, 2015! But, if FWICE decides to strike, there won't be any Bigg Boss!
2. Finale of Jhalak Dikhlaa Jaa Reloaded is supposed to be shot this week, if they stop shooting, will there be no winner this season? Or a super delayed winner?
3. All those actors who've been keeping really busy in their shooting schedules will have a chutti! More Maldives and London vacations?
4. We bet you know a few aunties who are glued to the daily soaps as if they are preparing to live in it. This strike means no new episodes, repeated episodes will probably make them go like…
5. And all the uncle and kids who hate these shows will have their moments of peace!
6. All that pre-Diwali cleaning of the house that you've been delaying because you don't want to miss that episode won't happen! #MummyKhush
7. Because you are addicted to your TV set and you can't find anything new on Indian channels, may be you will think about watching those thriller series your friends have been going crazy about!
8. Winter is coming! So, before the strike ends use this time to stock up!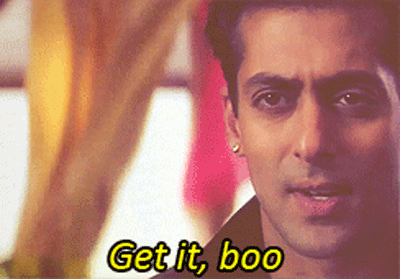 9. Shahid and Mira have not yet gone for a long holiday alone after their marriage! Shamira might use this time for good!
Related Content
LATEST REVIEWS
When I was younger, I considered Imitiaz Ali to be a magician. Remember films like Jab We Met and... more

If you have watched Suicide Squad you know precisely the level of crazy to expect on Harley Quinn... more

When I had first watched the trailer of Aditya Roy Kapur and Disha Patani starrer Malang, I was c... more