4 Reasons Why Aamir Khan's Dangal Will Be One Of The Best Films Of The Year
Aamir Khan's Dangal is, without question, among the most anticipated movies in the recent years. Two years in the making, the film is Mr. Perfectionist's follow-up to the mightily successful PK. Nitesh Tiwari, who has previously made critically acclaimed Chillar Party and Bhootnath Returns, now teams up with the incredible story of Mahavir Phogat and his talented daughters.
(Read more: 5 Box Office Records That Prove That PK Is The Biggest Bollywood Film Ever)
And as the film gears up to release this weekend, we have few doubts that the film has all the making of a very good film. And why is that?
Here's why:
The Incredible Story
Dangal is a wrestling drama that will tell the story of Haryana-based wrestler-coach Mahavir Phogat, who coached his daughters to become internationally recognised wrestlers. In case you don't know, Haryana is one of the worst states in India when it comes to female rights and equality. That is just one incredible facet of this powerful and true story.
If you are still not convinced, watch the episode of Satyamev Jayate where the Phogat sisters told their story:
The Filmmaker
Like said above, Nitesh Tiwari who has directed critically acclaimed films in the form of Chillar Party and Bhootnath Returns. And for any film, the director is absolutely the key and Tiwari's presence feels right.
Approach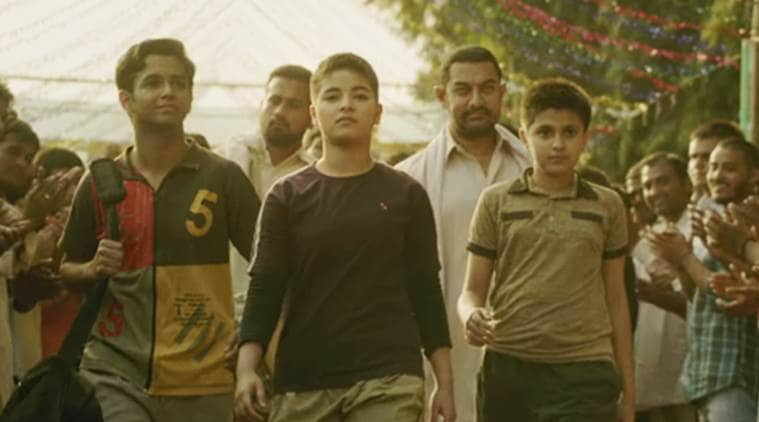 By the looks of it, the film seeks to tell the true story that inspired it in an authentic way. It can seen by Aamir Khan's appearance and his accent. Also, the film's aesthetic also appears to match the gritty reality of the story. If that was enough, the two years it took making the film shows the commitment shown by the makers of the film,
Aamir Khan
By this time, Aamir Khan's name should be enough to demonstrate the incredible passion in making better Bollywood films. Not only he has a treat to watch, given how much he puts into every role, but also as producer, he has a knack for picking right project, both for himself and his audiences.
For latest movie reviews, ratings and trailers, download the Desimartini App.
See more: 27 Bollywood Movies That Earned Big Bucks in Overseas Markets
Related Content
LATEST REVIEWS
Aren't human beings supposed to be creatures who have their own vices and fallacies? But often ti... more

The tough times of the covid-19 pandemic have certainly made us stop, look around, think and repr... more

Nawazuddin Siddiqui had been shooting for this film called Ghoomketu back in 2014! Yes, this is a... more