RANKED: 5 Best Performances Of Alia Bhatt!
One of the most talented actors in the industry.
To be honest, it is hardly unknown that Alia Bhatt among the most talented actresses working today. And what's really surprising that until five years ago, no one had even heard of the actress and now with the help of some truly good performances, she is both a commercial force and a critical darling. And this is why it is not the first time, we are praising the actress. Whether we are honouring her at Desimartini's inaugural Half-Yearly Awards or whether we discussed her talent at length, we are consistently in awe of her charisma and talent.
So, without further adieu, here are her best performances (so far):
#5 Humpty Sharma Ki Dulhania
Charming, funny and poignant, Alia's performance in this romantic comedy was certainly the biggest selling point of the film. And it was certainly among her best performances of her career.
#4 2 States
Whether it was the way she nailed down the complex undertones of her role or the way she displayed her best qualities as an actor, Alia's performance in 2 States is certainly a memorable one.
#3 Dear Zindagi
source: Bollywood Hungama
A profound performance that can make the hardest of hearts feel empathy, Alia was excellent in this Gauri Shinde film. Her deeply emotional performance was one of 2016's best.
#2 Udta Punjab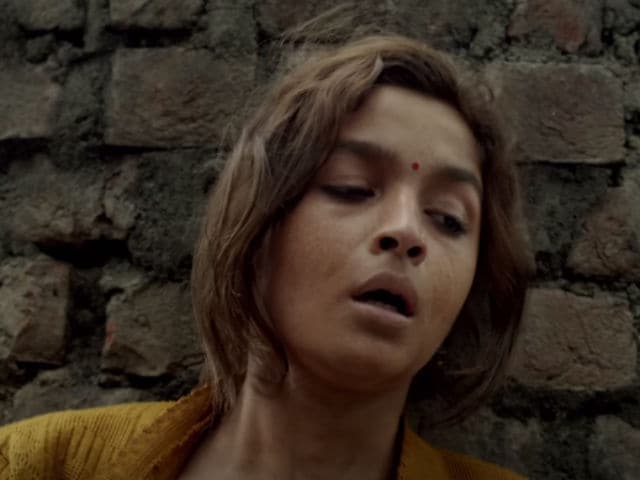 Her raw and thunderous performance as an ill-fated immigrant worker won the actress her second Filmfare award--and she certainly deserved it.
#1 Highway
LATEST REVIEWS
It might just be a strange coincidence that Rani Mukerji's Mardaani 2 comes at a time where the e... more

Jumanji: The Next Level the sequel to the highly successful Jumanji: Enter the Jungle is like its... more

Two Actors in dire need of a major hit, a director looking for redemption in his safe bet genre a... more