Bigg Boss 10, Episode 29: Navin Prakash Gets Eliminated & More Highlights!
If not anything, last night's episode of Bigg Boss 10 marked the end of the beginning of this season. There was no sign of awkwardness or strangeness that can be found at the start of every season of Bigg Boss as the contestants take time to fully open up. And in yesterday's episode, as it happens every year, suddenly it seems all the contestants are heavily invested in the show.
Here the biggest talking points from last night: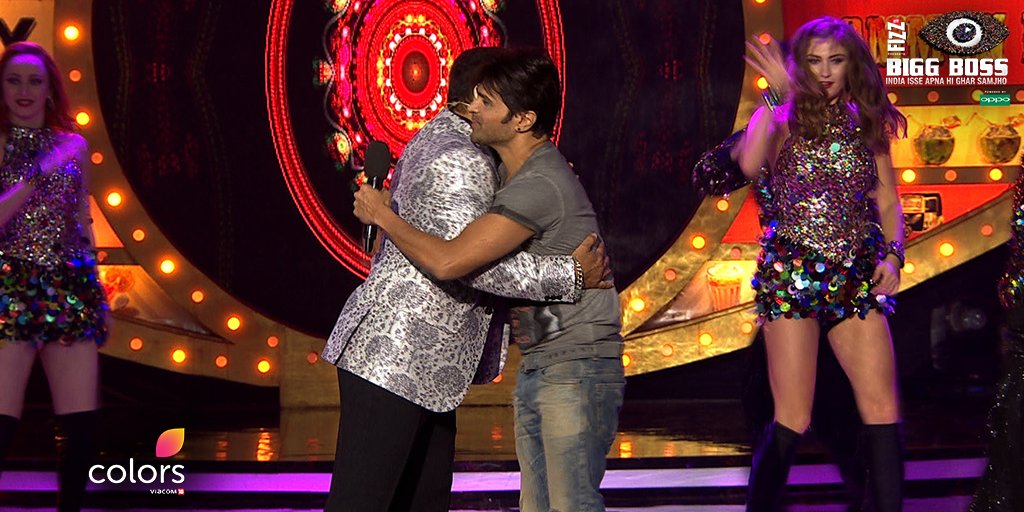 photo courtsey: Twitter
Salman starts the show and brings on Himesh Reshammiya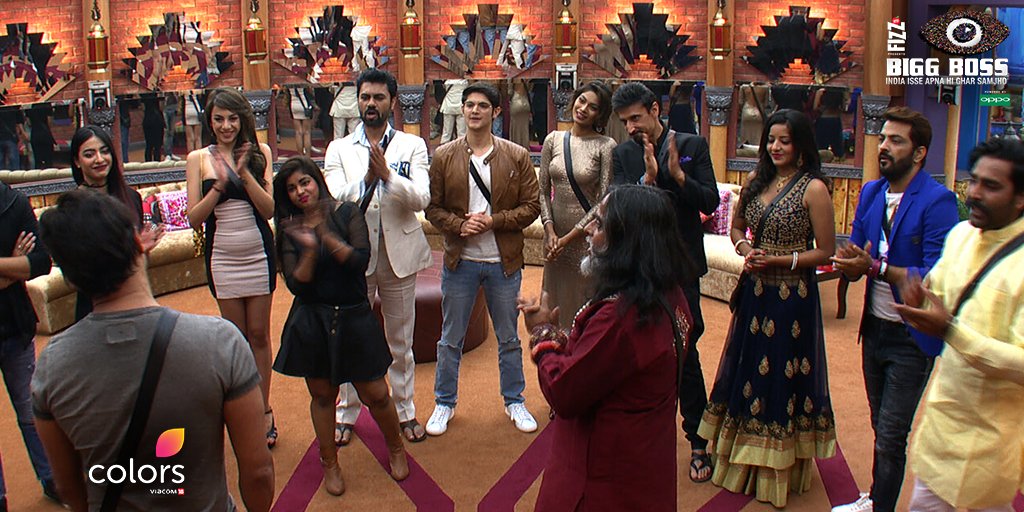 photo courtsey: Twitter
After making a few quips, Salman Khan invites singer-commposer Himesh Reshammiya on stage. This is followed by full-blown musical events as the host dances to a couple of songs sung by the singer. After this, Himesh goes into the house and promises to convert the Bigg Boss house into a Night club. After some dancing Himesh starts to exit the house, but before he does so he announces that Gaurav Chopra could be the winner.
The Sultan task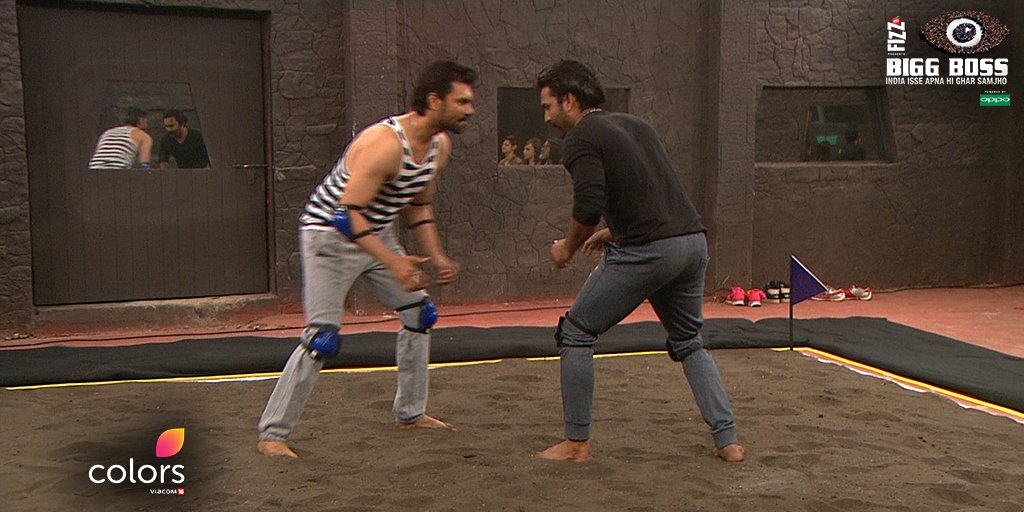 photo courtsey: Twitter
Salman Khan, after sharing the stories from his movie Sultan, announces a Kushti task for the contestants. Bani is pitted against Lopa, while Gaurav and Manveer go head to head. Also, Navin is made the judge/referee. To make things more interesting, Salman announces that the contestants who will lose the task will become the sevaks of the winner for next 24 hours. Eventually, Bani and Gaurav end up losing the task and become sevaks of Lopa and Manveer respectively for one entire day.
Salman Ki Sabha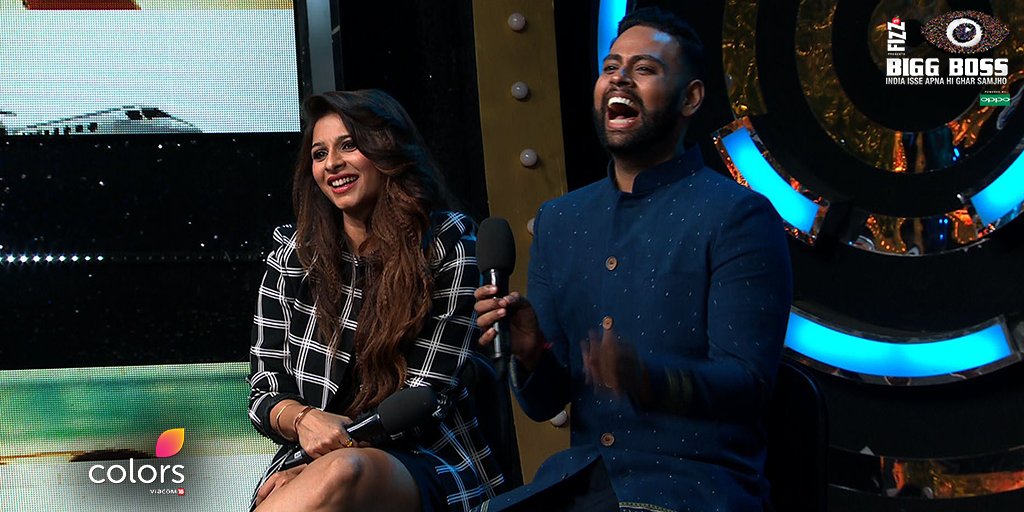 photo courtsey: Twitter
Former Bigg Boss house-mates VJ Andy and Tanishaa Mukherjee join Salman for Salman Ki Sabhasegment. They give the contestants feedback about their performance so far in the season. After making a few jokes, they tell the celebrities that they are not portraying their real personalities on screen, while they praise the Commoners for their naturality. Tanishaa criticizes Bani for not taking the right decisions. They also question Om Swami, and say that he is the biggest player in th house. Later, Manu and Bani get into a fierce argument, with Rahul Dev siding with VJ Bani.
Salman brings Om Swami into spotlight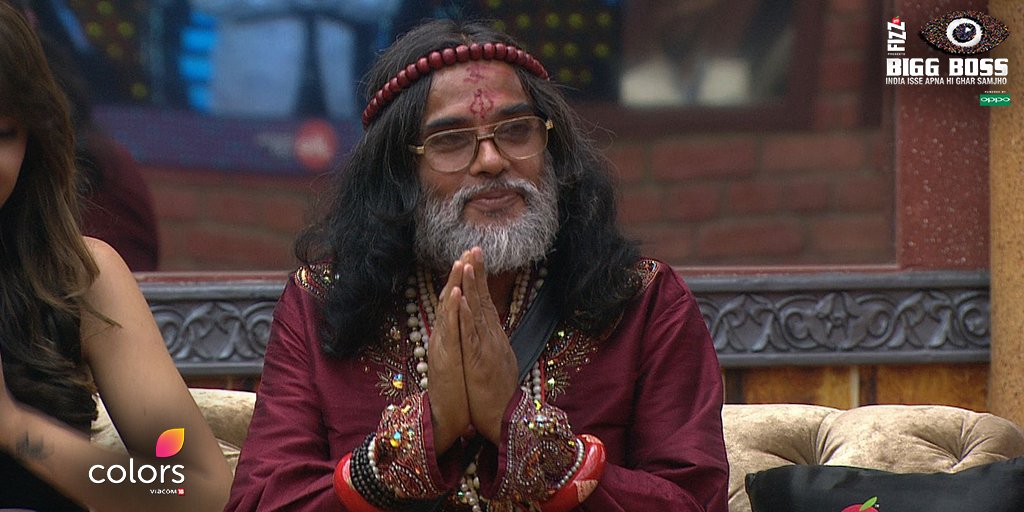 photo courtsey: Twitter
Salman gives the contestants a view into Om Swami's activities when he was in the secret room. The video shows Swamiji's comments about each contestant before he returned. Contrary to what is seems, this segment was light-hearted.
Navin is Out and Swami breaks down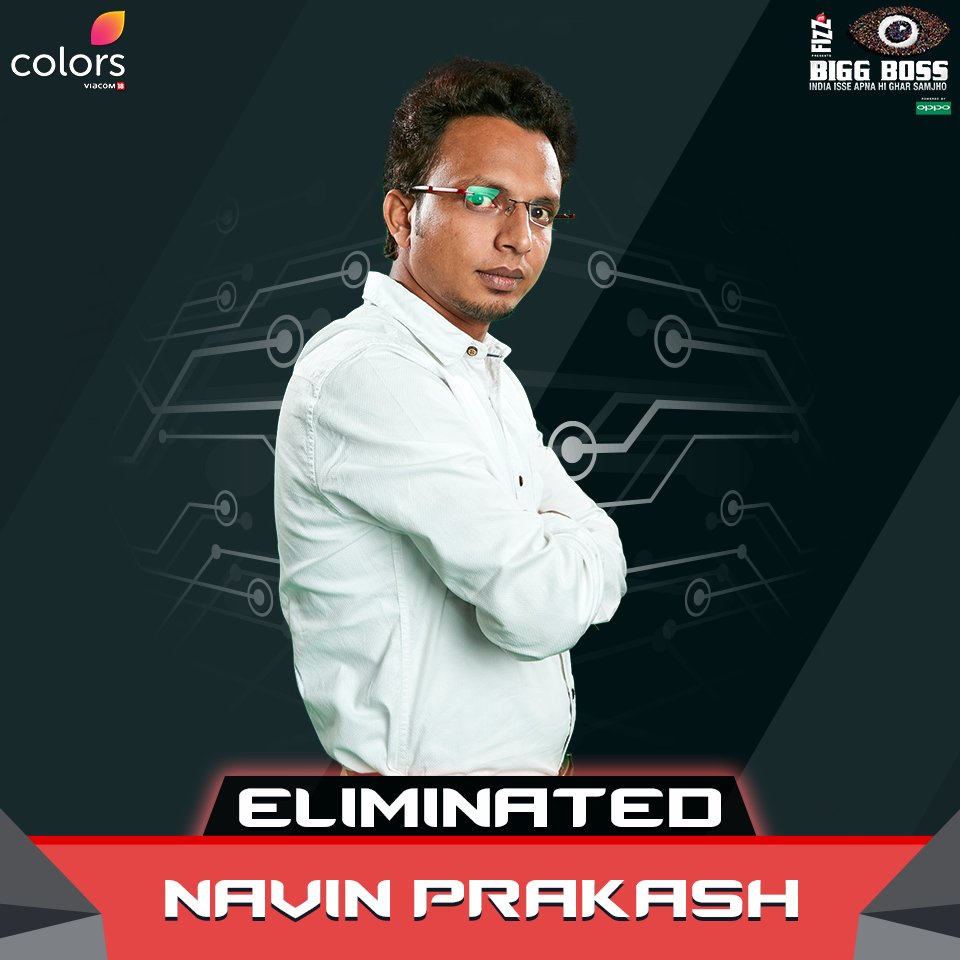 photo courtsey: Twitter
Among Rahul, Navin and Lokesh, Salman Khan announces Navin as the contestant going out of the house. And this is followed by Om Swami breaking down. Which is further followed by Manu, Manveer and Mona doing the same. Rahul, who was also nominated, admits that instead of Navin, it is he who should be exiting the house.
Stay tuned to Desimartini for more updates.
See: Everything You Need To Know About Bigg Boss 10 Commoner Navin Prakash!
Related Content
LATEST REVIEWS
It might just be a strange coincidence that Rani Mukerji's Mardaani 2 comes at a time where the e... more

Jumanji: The Next Level the sequel to the highly successful Jumanji: Enter the Jungle is like its... more

Two Actors in dire need of a major hit, a director looking for redemption in his safe bet genre a... more