Bigg Boss 10: Are The Inmates Finally Warming Up To Bani J?
The Bigg Boss 10 house is undergoing relationship differentials yet again and while some people drift apart others are getting closer to one another. VJ Bani who has isolated herself from the rest of the house if finding new friends in Lopa Mudra and Rohan and some others think that Nitibha is now trying to step into Bani's shoes by isolating herself.
Also Read: Bigg Boss 10: Bani J Gives Om A Taste Of His Own Medicines!
Here are the highlights of the day in Bigg Boss –
Manu, Manveer and Mona talk about Bani – They trio discuss how differently Bani has been behaving and spending time by herself, just cooking and eating. Mona brings up Bani's new bonding with Lopa. While she teases Lopa about it, Manu and Manveer encourage it. They also talk about how Nitibha is trying to step into Bani's shoes and keep aloof from all.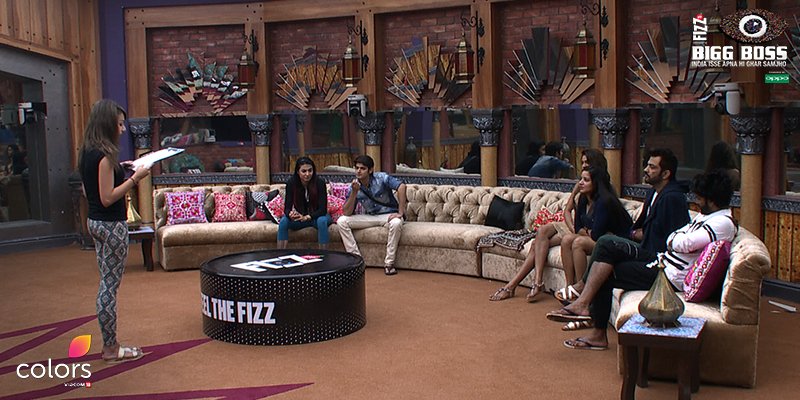 Source: twitter
The new go to person in the house – As the day progresses Bani and Rohan are seen having a conversation where he opens up with Bani about how disheartened he feels about Lopa's negligent behavior. While she ignores his advices or comments she even tries to put him down infront of other with no apologies given. Bani says sorry on Lopa's behalf.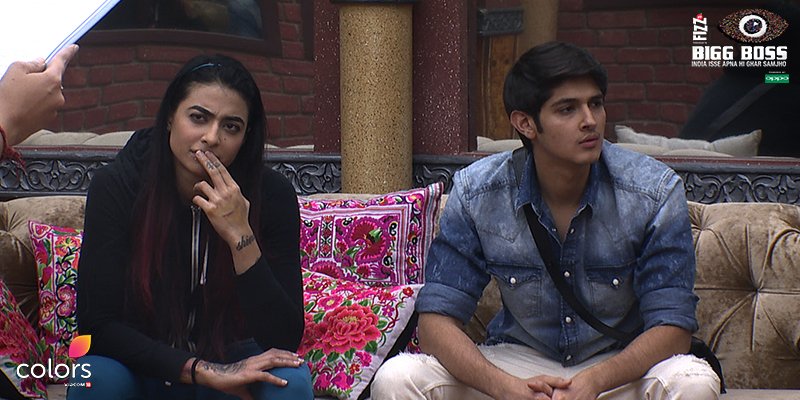 Source: twitter
Next Bani asks Nitibha why she is keeping aloof and she tells her how discouraged she feels around Mona, Manu and Manveer.
The Maalgadi Task – Bigg Boss call in Rohan and Mona into the confession room and tell them about the new task where they get a chance to bring the price money back to 50 lakhs. While the two of them would be jailers, Manu, Manveer, Omji, Nitibha, Lopa and Bani would be prisoners in the Maal Gaadi.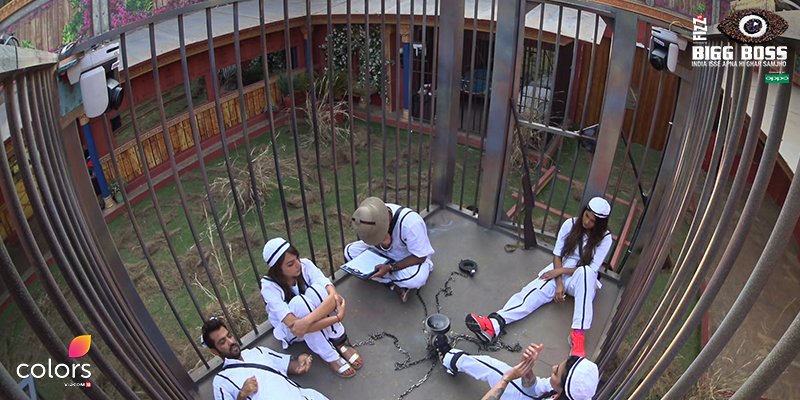 Source: twitter
Each prisoner has an amount allocated to them that is picked by Mona and Rohan. The put the highest sum on Lopa and Manveer and the lowest on Nitibha and Omji. The prisoners have the option of staying in jail for long and winning the prize money back or step out and become contenders of captaincy. With each buzzer honking Mona and Rohan have to let out one prisoner and hand them over to Bigg Boss.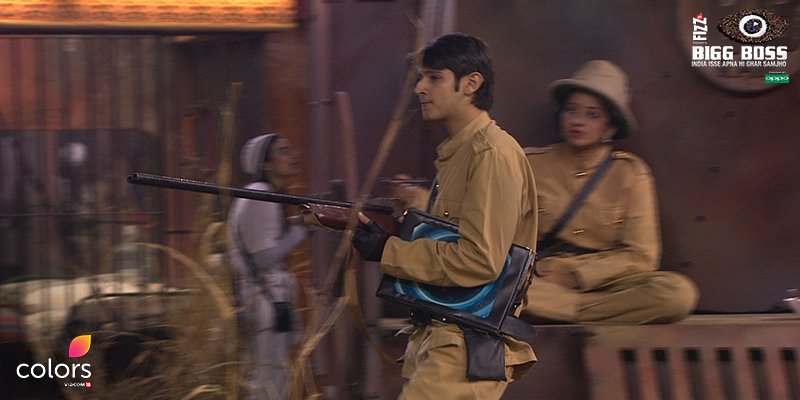 Source: twitter
Bani steps out – After the task begins, Manu and Manveer strategize to survive the task. Later Manu says to Mona to let him out as he is uncomfortable and needs the washroom, Mona only tells him to stay and hints that he might have stay there long. Manu obliges but Bani after some contemplation steps out to contend for captaincy saying she can earn the money later.
Swami Omji and his antics return to the Bigg Boss house – soon after Bani quits Omji enters the house and has to participate by being a prisoner. As soon as he is in there he starts a fight and wants to get off even after the persistence of the contestants to make him stay. As the first siren goes off he runs off breaking the rules of the task.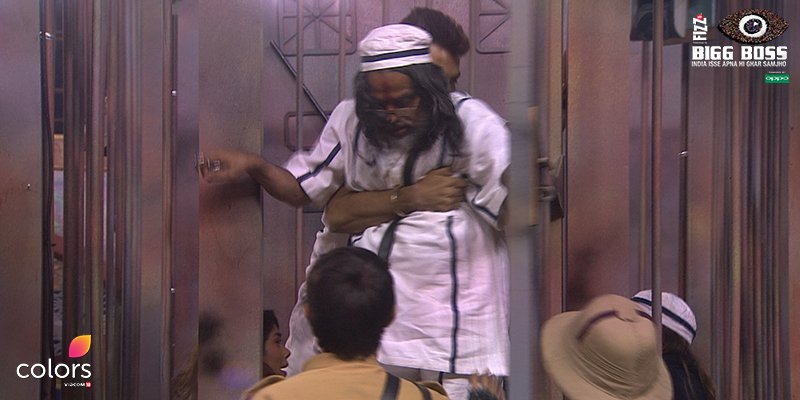 Source: twitter
Bigg Boss asks him to return to the train but he doesn't and Bigg Boss bar him from contending for captaincy. He re enters only to get out again after 5 minutes. Soon Bigg Boss himself wraps up the task.
Also See: Everything You Need To Know About Gurbani Judge Aka VJ Bani J!
For latest movie reviews, ratings and trailers, download the Desimartini App
Related Content
LATEST REVIEWS
Aren't human beings supposed to be creatures who have their own vices and fallacies? But often ti... more

The tough times of the covid-19 pandemic have certainly made us stop, look around, think and repr... more

Nawazuddin Siddiqui had been shooting for this film called Ghoomketu back in 2014! Yes, this is a... more