Bigg Boss 9 Episode 98: Rochelle Flirts With Rishabh In Front Of Keith
Just one week away from the finale, Bigg Boss contestants have finally stopped fighting and looks like they are enjoying each others company in the house. Rochelle Rao, Keith Sequeira, Prince Narula, Mandana Karimi and Rishabh Sinha have made it to the finals, leaving everyone shocked and surprised.
Sunny Leone's secret task for Rochelle Rao
And now they are up to some entertaining tasks and enjoyment. Sunny Leone entered the house to promote her upcoming film 'Mastizaade' but before that she had a series of tasks for Rochelle, which Rochelle did quite sportingly. Before she entered the house, Rochelle was given a secret task by Sunny Leone to follow the instructions given by her. Rochelle's brain was being controlled by Sunny and she had to do everything that she was asked to do by Sunny.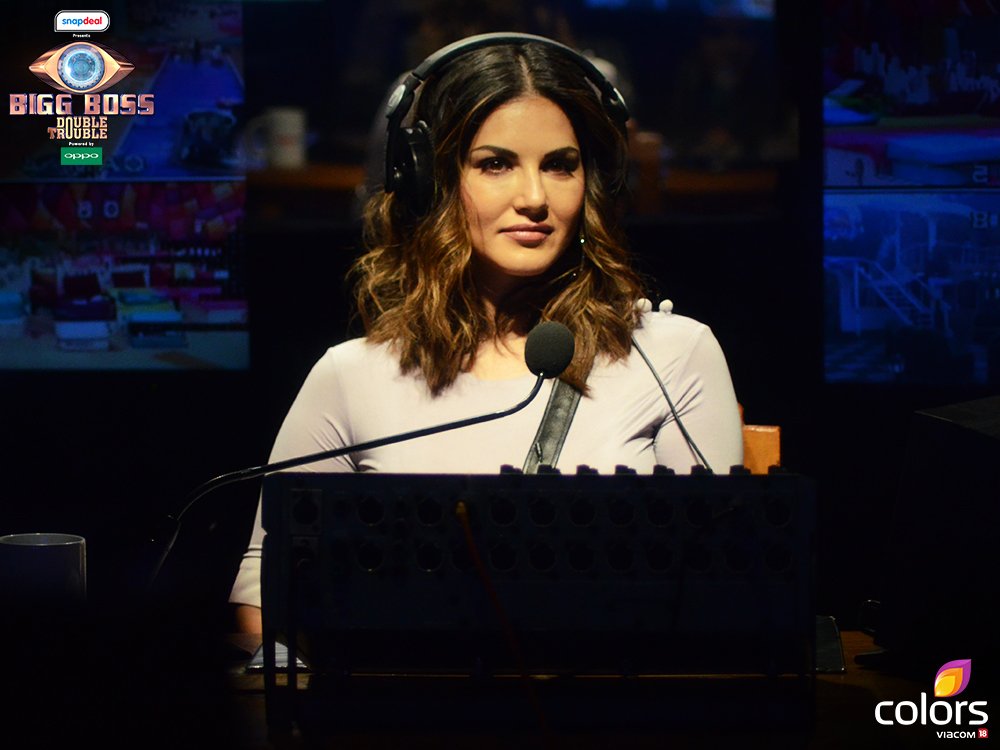 Image Source: Twitter
Rochelle successfully all the tasks that she was given. She kissed all three boys in the house, flirted with Rishabh and Prince, got into an altercation with Mandana and started a pillow fight with Keith. None of the housemates could even guess what Rochelle was doing until it was for Sunny to reveal the truth to the contestants.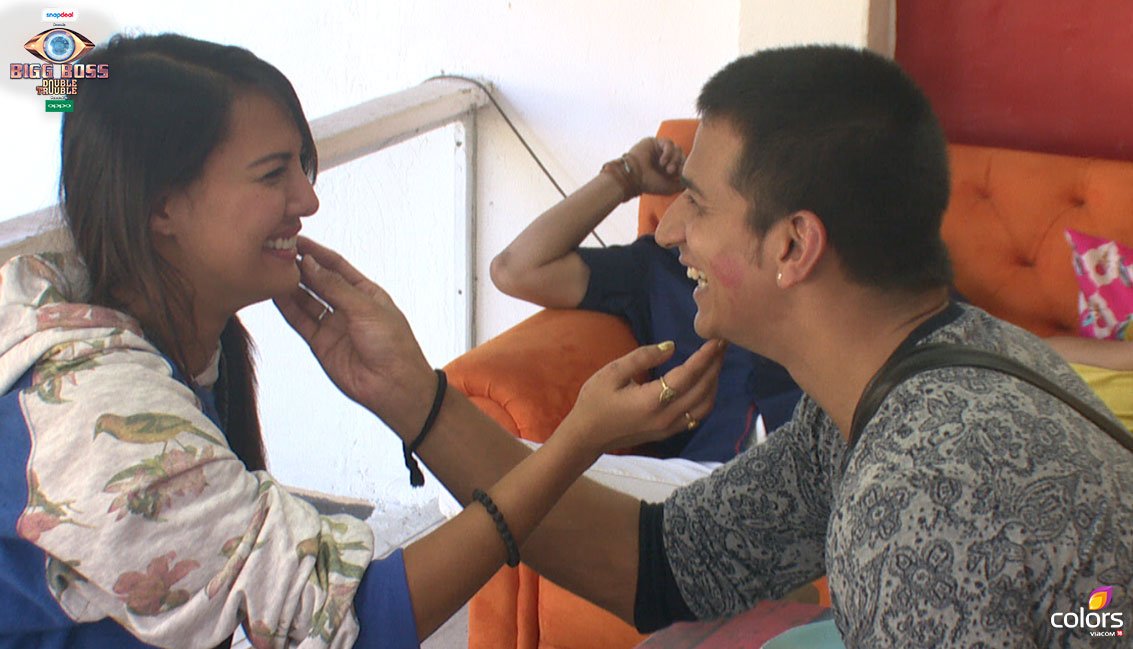 Image Source: Twitter
Keith has a wild side?
When Sunny entered the house she made a few more tasks for the inmates. The guys had to entertain the girls. Keith was asked to dress up like a tiger and show his wild side, while Rishabh Sinha was dressed as a bunny and showed his naughty side and for Prince he was asked to do what he does the best, flirt.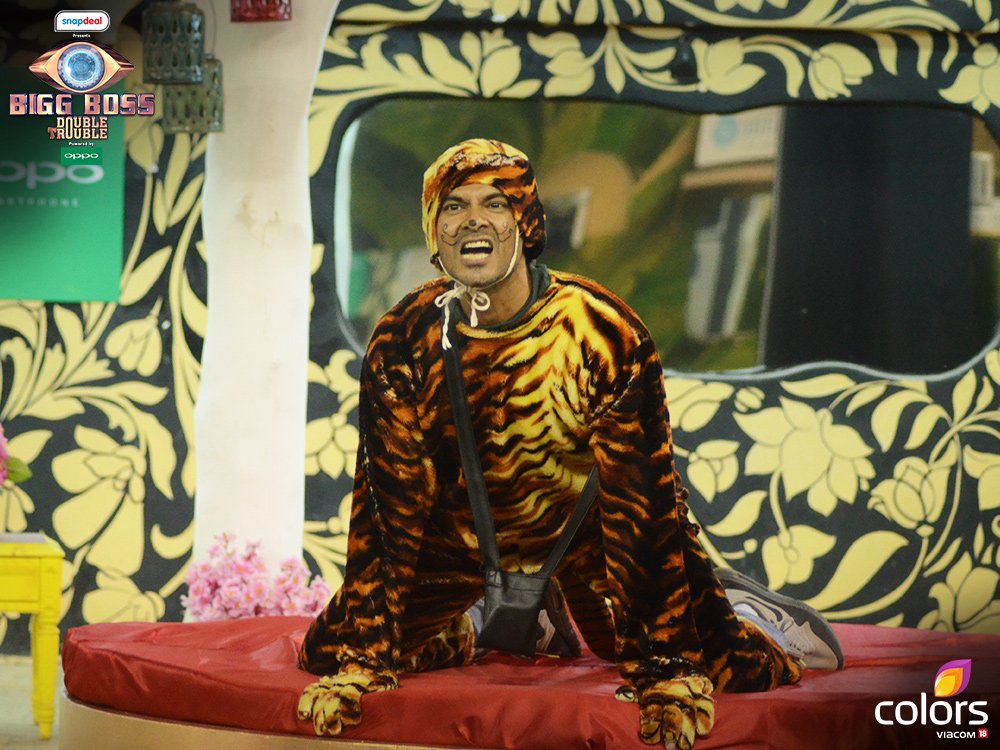 Image Source: Twitter
The girls were later asked to recreate Sunny Leone's car wash scene from her film. Rochelle and Mandana, both aced the challenge.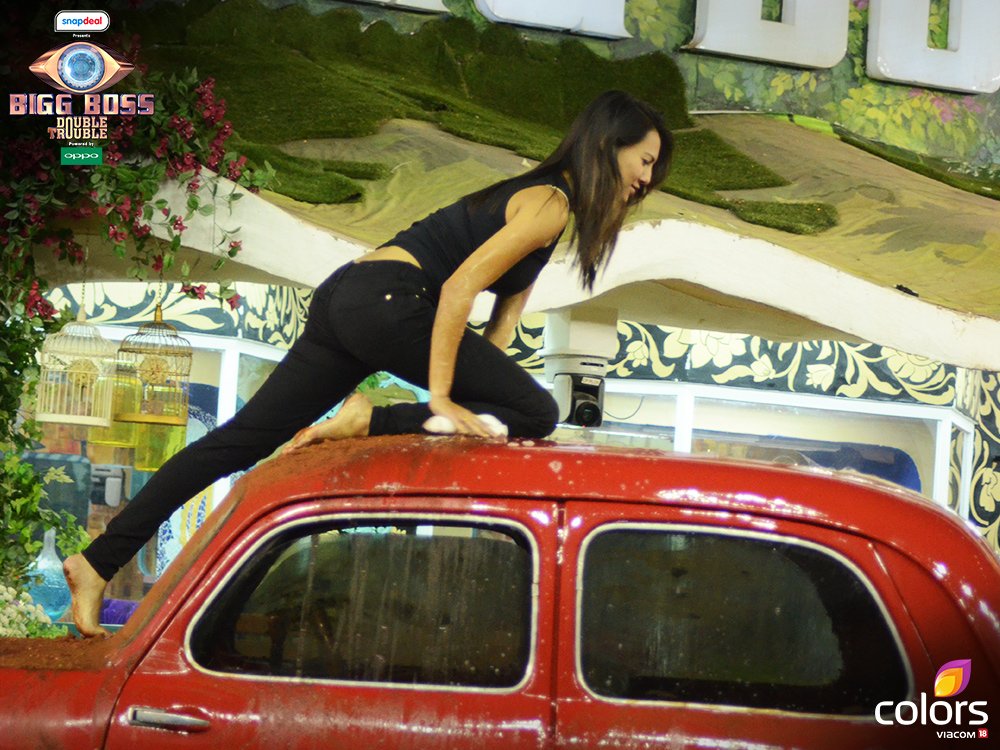 Image Source: Twitter
Related Content
LATEST REVIEWS
It might just be a strange coincidence that Rani Mukerji's Mardaani 2 comes at a time where the e... more

Jumanji: The Next Level the sequel to the highly successful Jumanji: Enter the Jungle is like its... more

Two Actors in dire need of a major hit, a director looking for redemption in his safe bet genre a... more