Bigg Boss 9: Episode 99 – Nora, Yuvika And Gizele Come To Say Hello To Prince!
This was perhaps the funniest episodes of Bigg Boss Season Nau!
It's like Bhagwan jab deta hai toh chhapar phaad ke deta hai. Bigg Boss perhaps took this proverb quite seriously.
The day began with It's The Time To Disco song which was hint that something similar is on the cards. Bigg Boss asked the housemates to feel that Bigg Boss House is their own house, 'Ise Apna Hi Ghar Samjhen', he said.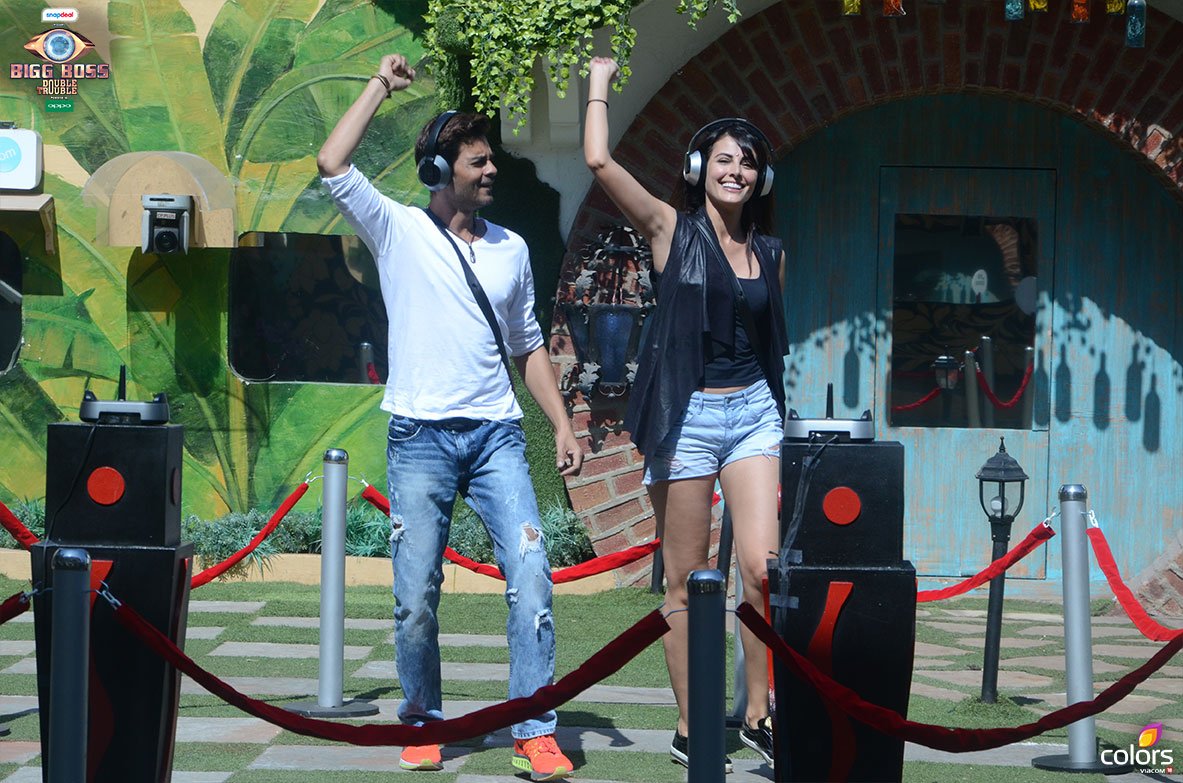 Disco Task
The housemates were given a fun challenge to keep dancing with headsets on, until Bigg Boss stops the music, within a certain periphery. Disco 82 songs was played on repeat and the housemates took the task quite sportingly. They swapped with each other after regular intervals when Bigg Boss told them to do so.
Triple Trouble In Double Trouble Bigg Boss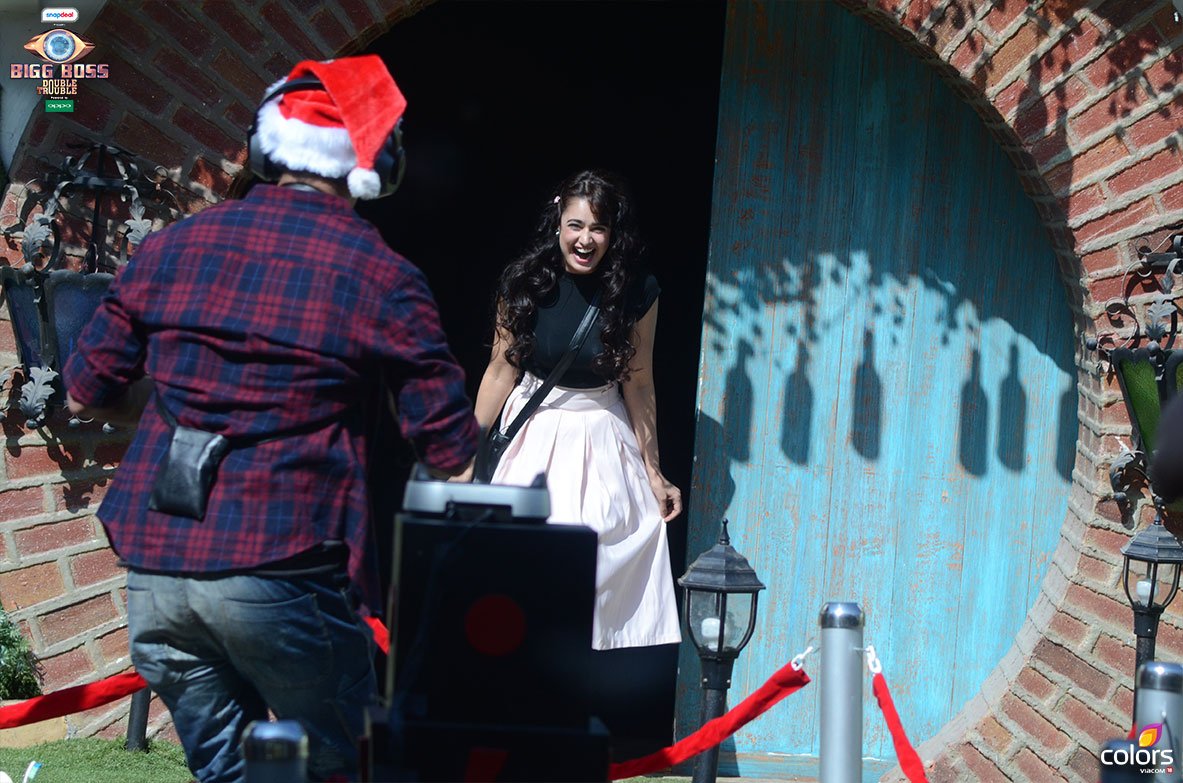 If you've ever watched one of those Govinda films, you very well know how he marries two –three women at the same time and then ends up confronting all of them at the same time, landing in a soup with a frightening grin. You'll completely go ROFL when you'll see Prince in the same shoes.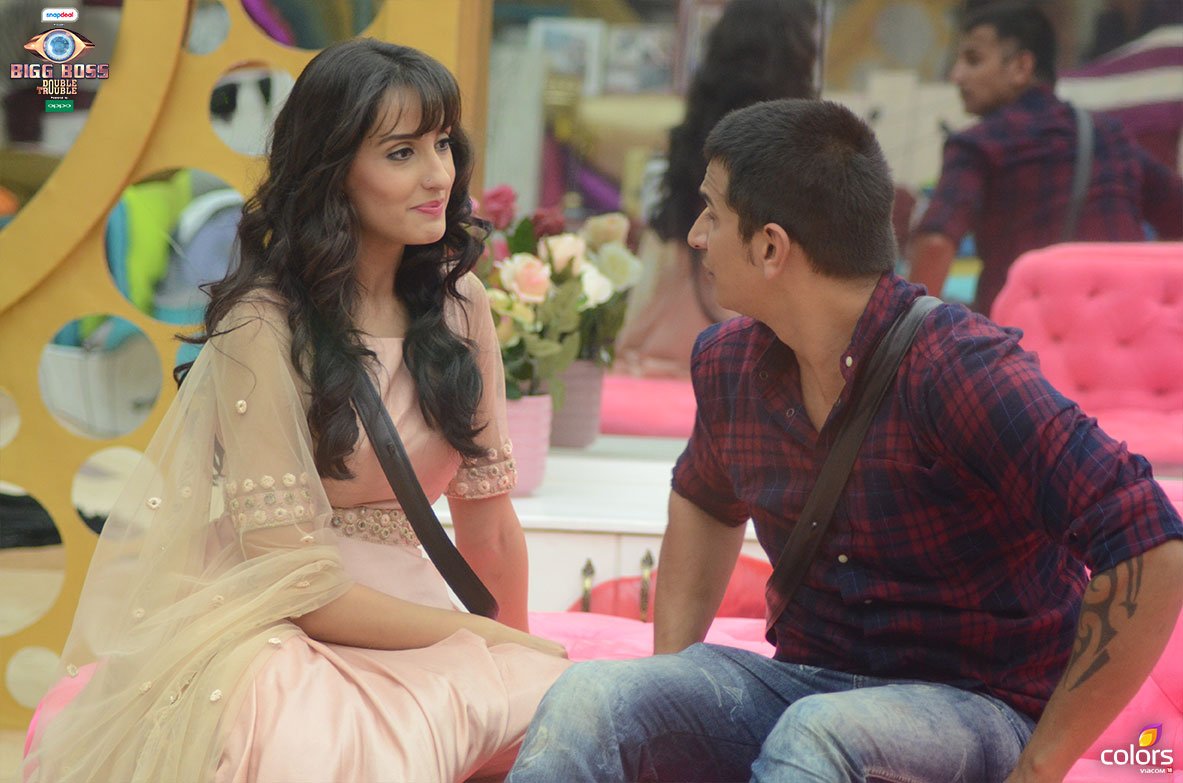 So, while Prince was happily tapping his foot on Discos songs within the area defined by Bigg Boss (he wasn't allowed to come out of that circle while he was dancing), his ex-flames or let's say his former love interests in the house came to say hello to all the housemates. First, Yuvika Chaudhury came to the house and Prince couldn't stop grinning and hugging her. Little did he know that Nora was on her way too! While Rishabh took advantage of the situation and gossiped about Prince's alleged proposal to Yuvika with her, poor Prince couldn't do much than dancing to the tunes of Bigg Boss.
.@Norafatehi makes an entry & questions @princenarula88 about his relationship with @yuvikachoudhary! #BB9FinaleWeekhttps://t.co/APuqxmWYRe

— COLORS (@ColorsTV) January 19, 2016
This epic scene got even funnier when Nora entered the house and Prince had an exact Govinda moment with two women whom he flirted with, who're back in the house! Nora and Yuvika were even dressed in the same colour, on which Rishabh joked that Prince will get confused between them. Gizele entered to add the triple effect to this real double trouble.
"In an interview I jokingly said I would date #Rishabh & marry @princenarula88!" - @yuvikachoudhary#BB9FinaleWeekhttps://t.co/1vE8n0X3c0

— COLORS (@ColorsTV) January 19, 2016
Bigg Boss Ki Davat
After the three ladies made an exit from the house, Bigg Boss asked the five contestants to take one name whom they think was the least entertaining in the task.
Keith took Rishabh's name on which the latter got furious over him for always copying his girlfriend Rochelle's decisions. Rochelle, the cranky cry baby began defending herself and Keith, but nothing helped. So the evil idea behind this was that the person who was the least entertaining would not be a part of Bigg Boss ki Davat.
Related Content
LATEST REVIEWS
What makes a Bollywood masala film become a hit at the box-office? There's always action, romance... more

Imagine this- a husband and wife are discussing about their child. The husband reads from a magaz... more

Aren't human beings supposed to be creatures who have their own vices and fallacies? But often ti... more