Ex Bigg Boss Contestants Sapna Bhavani And Bani J Turn Heads Kissing Passionately At A Party
Ex Bigg Boss contestants Bani J and Sapna Bhavani seem to have stirred a storm on social media after posting online a badass selfie of themselves kissing at a party in Mumbai. The picture went viral all over social media for the very bold and surprising post on Bani j's behalf. Sapna Bhavani the celebrity hair dresser was reported to say, "Good that the pictures have gone viral. I am at a music festival, I can't talk now" about her picture kissing Bani.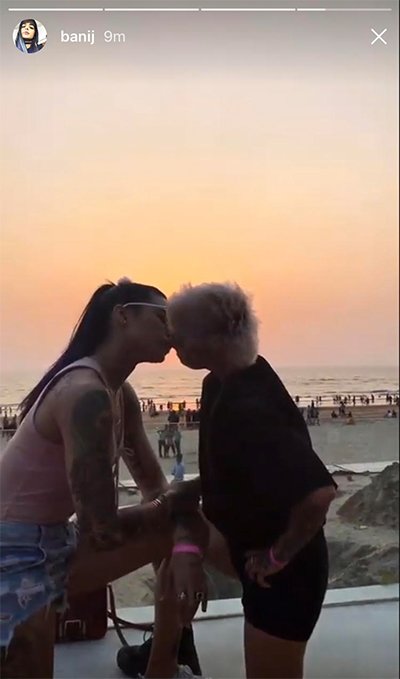 Both of these celebrities have been known to be out spoken and being unapologetically bold and fierce. But while Sapna is open about being bisexual, Bani really surprised quite a few people with this picture!
LATEST REVIEWS
It might just be a strange coincidence that Rani Mukerji's Mardaani 2 comes at a time where the e... more

Jumanji: The Next Level the sequel to the highly successful Jumanji: Enter the Jungle is like its... more

Two Actors in dire need of a major hit, a director looking for redemption in his safe bet genre a... more