5 Reasons Why Reality Shows Have Lost Their Charm
We don't love them anymore, do we? The reality of reality shows has changed and there are some reasons why they're not exciting anymore!
1. Dragged and dead concepts
Every year, say on a reality show like Bigg Boss, what's the cycle? You eagerly wait for it, and you're introduced to random contestants one night who try really hard for 3 months to fight and create controversies. Some of them bore you to death; one person shows all the traits of a winner because he/she makes the most mindboggling quotes and has the most disgusting behavior? Or should we say the TRP maker wins the race to the finale? What a trap! The entire novelty of the idea of keeping 15 unknown people in the same house without any connection to the outside world is not a very entertaining idea anymore!
source tumblr
2. Dramatic fights in talent hunts
With shows where singing, dancing and acting is involved, instead of showcasing that concept beautifully, the editor and the production houses make sure they get the TRP rakers here as well. The idea on many such shows drifts away from promoting talent, to making sure that they glorify the problems of a contestant, infuse an overtly emotional and pitiable angle to it such that TRPs pour in! To add pepper to this salt, sometimes the mentors/judges indulge in a very unbelievable fight/argument in a very feeble attempt to justify the authenticity of the show.
source indianexpress
3. Reality shows or Film promotion vehicle?
It's like you prepared for a playlist of your choice for a function at your house, but a certain celebrity arrived, so you started playing all his/her songs and sung praises about their upcoming movie no matter how crap it might be! Of course marketing and promotions are an integral part of the entertainment business, but to what extent? Out of 100 episodes, almost 50 are about the cast of a film promoting their film and making headlines more than the contestant would do. Reality shows have started cashing in viewers not on the talent of the participants, but the star value! Perhaps the only show in the recent times that genuinely played on talent was & TV's The Voice India Kids where the children were real stars.
source tumblr
4. Timing!
Yes, how late can you get up at night and sit in front of your idiot box? We live in the age of Kindle, iPads and internet for God's sake! By the time a programme airs on TV and the multitude of advertisements eat up some of the time; you might just finish an episode of your favourite webseries which is far more interesting that the reality tv show! Even Bigg Boss lovers have switched to Voot because 10:30 PM is not happening anymore! Gone are the days when mom used to prepare an early dinner to catch an episode of a singing reality show at 9 or an award show. With so many teasers and trailers and promos out on the internet and in newspapers, half the potential audience decides not to watch a certain show.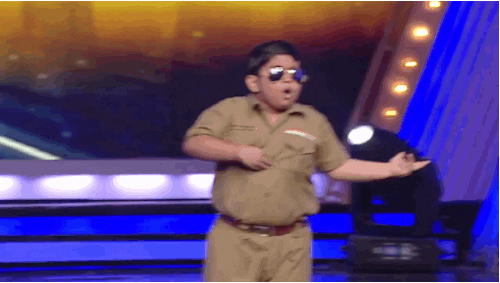 source giphy
5. Content is the King. The King has left the throne!
It's the misery of producers and channels to run certain formula based reality shows which they know have got a great response from people in the past. But, let's face it. The past has buried its dead and it's high time we need new formats and better concepts. Reality shows based on couples, fights, love, singing and drama are no more enticing enough to glue people to TV! May be the game shows can make a comeback. Or say the new concept of blind auditions which was followed in The Voice puts some perspective to creativity. The presence of a guru like Mithun on DID was a great concept when it began, but then every other reality show copied the same but didn't succeed like DID did. The jokes on Kapil's show are lame and dead, Koffee With Karan's episodes don't really have the same entertainment quotient anymore.
While you might still watch an episode of Jhalak or Bigg Boss tonight, let's face it, reality shows have lost their charm.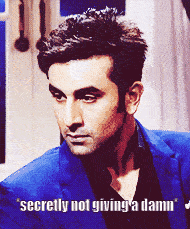 source scoopwhoop
LATEST REVIEWS
It might just be a strange coincidence that Rani Mukerji's Mardaani 2 comes at a time where the e... more

Jumanji: The Next Level the sequel to the highly successful Jumanji: Enter the Jungle is like its... more

Two Actors in dire need of a major hit, a director looking for redemption in his safe bet genre a... more