Quiz: Which Bollywood Movie Is Your Life Story?
There's a movie written in scripts and you can find that film's script in this quiz. Find out which movie story relates with you the most by taking this personality quiz. Choose the most suitable option as you proceed and remember your answers or keep a pen and paper for help. This quiz results in three movies, find out which one is yours!
1. What was your favourite school activity?
A. Art and crafts
B. Team sports
C. Debate and Speaking
2. What's your biggest life goal?
A. To make people you love happy
B. Reach the pinnacle of your career
C. Find love the of your life

3. What's your relationship status?
A. Single and cannot mingle
B. Just flirting around
C. In a serious relationship with my SO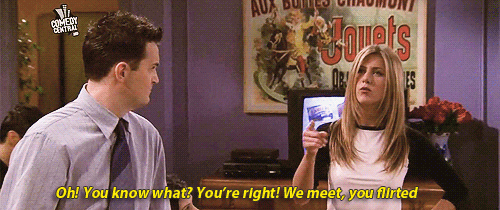 4.Choose a dream job
A. Chef
B. Travel journalist
C. Marrying a rich guy counts as a job?

5. What's your worst quality?
A. I'm too shy
B. Too ambitious
C. I always speak before thinking

6. What's your fashion style?
A. Plain Jane
B. Chic and smart
C. Indo-western


7.It's Saturday night, what you'll be most likely be doing?
A. Helping with the chores
B. Having drinks with your close friends
C. Watching DDLJ with your babe
8.It was a bad day and you're completely loosing it, who do you talk to?
A. My mom
B. My best friend
C. Any random stranger sitting next to me, I just want to pour my heart out.


9.What's your best quality?
A. You're kind
B. You're loyal
C. Literally… everything!

10. Where would you like to travel?
A. Amsterdam or Paris
B. United States
C. Any hill station in India

If you got mostly A's= Queen
Source- The Indian Express
Rani won our hearts when Vijay broke hers. Rani then embarks a journey on a solo honeymoon and ultimately finds herself. You want to please everyone and an optimist at heart you see sunshine in everything. You can be sometimes shy but that's okay because you always mean well. Just like in Queen, you may find to choose between people you love and yourself, but like Rani, just believe and you'll find your way.

If you got mostly B's= Yeh Jawaani hai Deewani
Source- Santabanta.com
There are dreams, there are ambitions and there are your friends, dilemma is when you have to choose. Bunny chooses to value his goals but eventually finds himself back with his people. Your dreams mean a lot to you driven by your passion and thirst to success, your goals keep you busy. You just have squeeze in time with your loved ones, because at the end of the day they mean the world to you.

If you got mostly C's= Jab we Met
Source- DNA
Geet meets a random stranger on train who is later infatuated by her "liveliness". Honestly, you would probably bother the person next to you too if you see them frowning. Outspoken and Mast are the words people use to describe you, everyone loves your aura and you just bring a party to the room. You're also a hopeless romantic at heart; remember when Geet goes all the way to Manali to find Anshuman? You see the light in everything and not just yours but you're everyone's favourite!
GIF Image Source- Giphy
Disclaimer: This article has been submitted by our content contributor and has not been endorsed or edited by Desimartini editorial team.
Related Content
LATEST REVIEWS
Nawazuddin Siddiqui had been shooting for this film called Ghoomketu back in 2014! Yes, this is a... more

Sometimes you get extremely excited for an upcoming film because of its star cast or the trailer.... more

Jacqueline Fernandez's Mrs. Serial Killer is one of the laziest films that I have ever seen. It s... more