Watch: Here's The Truth About Kangana's Desire To Slap Host Sugandha Mishra On The Voice India!
The host of The Voice India, Sugandha Mishra found herself in the midst of a controversy! The funny host, who can often be seen mimicking Kangana Ranaut, had to face the actress herself when she came on sets of the talent hunt competition to promote her upcoming movie Rangoon!
Well, we have all heard news that the sets of The Voice India saw a tense moment when Kangana, apparently miffed with her, said that she wants to slap her! Many also claimed that she was on the verge of slapping Sugandha!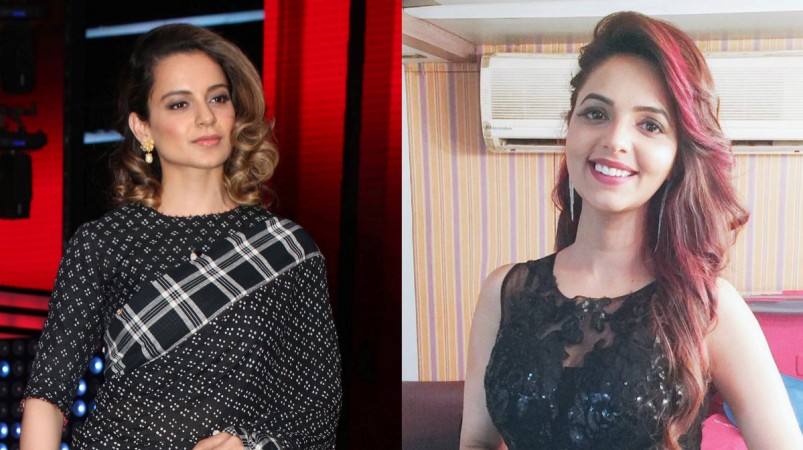 source-IBT
Well it turns out that all these have just been false rumours! Kangana herself had asked Sugandha to mimic her. Not just that, she participated with Sugandha for the famous 'Fashion Walk' too!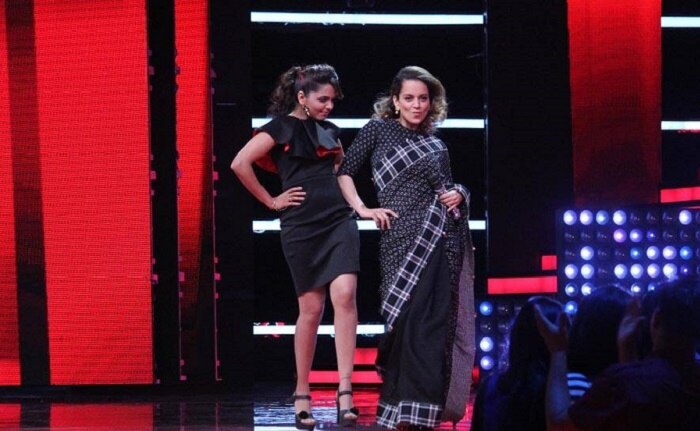 source-filmymantra
Sugandha clarified the entire matter and said:
"I really admire Kangana and her body of work. We had a great time while shooting the episode on Voice and the camaraderie is for all to see in the episode. In fact we did an act together where she calls up Datto and says, "Datton thappad marungi to daant toot jayenge". Imitating her and the fashion walk was all in good humour and as an artist she appreciated it. That's all I want to say and there's nothing more to it."
Well check out the video and you'll know:
LATEST REVIEWS
कंगना रनौत ऑफ-स्क्रीन क्या कुछ कहती हैं, बोलती हैं इस सब से अलग एक बात तो एकदम फैक्ट है, हमें प्राउड फ... more

Street Dancer 3D tells the story of Sahej and Inayat who belong to India and Pakistan respectivel... more

Ashwini Iyer Tiwari's Panga is a slice of life film that talks about a very pertinent topic. Shou... more