Here's Our Wishlist For What Is Going To Be The Most Exciting Episode Of Koffee With Karan 5 !
Karan Johar is a master of his trade we all know. But he is also the master of the Koffee couch which brings out the most controversial best out of Bollywood with every passing season of Koffee With Karan. The show just kick started its 5th season and curiosity of the guest list if pretty obvious. After Shah Rukh Khan and Alia Bhatt stared the season with a bang there is news that Ranveer Singh and Ranbir Kapoor are all set in Karan's line up to shoot for an episode together. The pair that is the biggest coup on a celebrity chat show ever, the couch is the only second thing the two actors will share after having a common love interest, Deepika Padukone.
Also Read: 5 Ranveer Singh Gifs That Perfectly Describe A Lazy Weekend
So as well allow the news to settle for bit into our systems, here's all that we want to ask the two actors while they are seated on the same couch together!
First and foremost we are expecting a good quizzing season on which of the two actors know Deepika Padukone better!
Would be a fun session don't you think?
A popular magazine jumbled up a photo shoot big timewhen they accidentally called Ranbir Kapoor 'Ranbir Singh'. What do they feel about the big goof up? And are their names interchanged often??
Deepika once said on KWK that she would like her ex, Ranbir to endorse a condom and ironically, her present boyfriend, Ranveer does endorse a condom brand! What are their individual opinions on this miraculous co incidence??
In any case, Deepika found the guy endorsing the condom!
Source: tumblr
We want them to cook up a storyline of a movie in which they could be cast alongside Deepika!
We would love to know how that turns out.
Source: theexpresstribune
If they could interchange their roles in a film of each other which movie would they pick and why?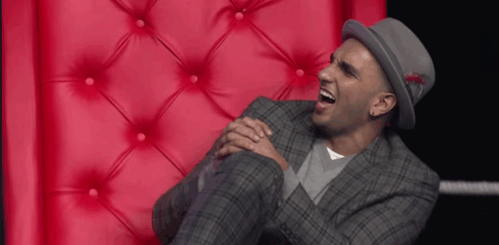 Source: tumblr
If one thing Ranveer and Ranbir would like to barter, what would it be??
Are you thinking of what we are?
Source: tumblr
There are so many more answers we want from them!! Can the episode air already?? Meanwhile the audience be like..
Also See: 20 Facts About Ranbir Kapoor That You Probably Didn't Know!
For latest movie reviews, ratings and trailers, download the Desimartini App
Related Content
LATEST REVIEWS
Aren't human beings supposed to be creatures who have their own vices and fallacies? But often ti... more

The tough times of the covid-19 pandemic have certainly made us stop, look around, think and repr... more

Nawazuddin Siddiqui had been shooting for this film called Ghoomketu back in 2014! Yes, this is a... more