10 Crappy Movies That Set Box-Office On Fire
In case you didn't know, recent-release Housefull 3 is reigning supreme at the box office. After doing bumper business in its first three days, the film is all-set to become the top-grossing Bollywood movie of 2016 so far.
The film, which stars Akshay Kumar, Riteish Deshmukh, Nargis Fakhri, Jacqueline Fernandez, Lisa Haydon and Abhishek Bachchan, has done mind-blowing business despite not getting many good reviews from the critics.
And it's not just the critics. If you just watch the film with any portion of your brain working, it's likely that you too will be left unimpressed. You can argue that it is the exact point of such films—they are supposed to be watched without using your brain.
Either way, it is incredible that such commercial, low-IQ movies go on to do so well.
Here are the other times being mindless was so worth it:
Khiladi 786 (2012)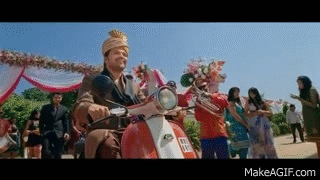 Speaking of Housefull 3, Akshay Kumar's Khiladi 786 also comes to mind. Returning to the Khiladi franchise after 12 years, this movie was surprisingly dumb. The film lacked the authentic action of the original movies and its comedy was nowhere near spot-on. But nothing stopped the viewers to go to the theatres. Also, Himesh Reshammiya.
Box-office: ₹112 crore globally
Happy New Year (2014)
SRK has a huge fan-following. But even they would agree that Happy New Year tested patience no Shah Rukh movie has ever done. Farah Khan, who previously made the incredibly idiotic Tees Maar Khan, outdid herself with this heist comedy. But this time, with SRK, they broke box-office records.
Box-office: ₹383 crore globally
Ready (2011)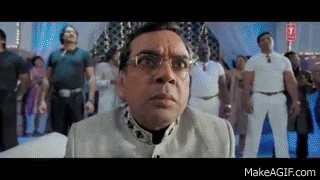 Salman Khan's fan-following knows no bound. The Bhai of Bollywood has proven to be the Baap of Bollywood in the past five years or so. Though, Ready was mindless through and through, his fans didn't care one bit as they made the film a commercial sensation.
Box-office: ₹184 crore globally
Singham 2 (2013)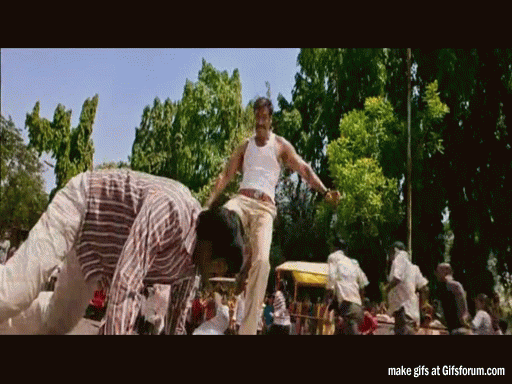 When talk of low-IQ movies, it doesn't take long to bring up Rohit Shetty. The movie is full of flying cars, flying men and flying one-liners, which will surely get on your nerves if you start to use your brain. But given the business it did, all of this is besides the point, right?
Box-office: ₹215 crore globally
Bang Bang (2014)
Yes, Bang Bang has beautiful people and wonderful locations. But it is also majorly non-sensical. The movie jjust fails to delivers, given the high expectations people had. But somehow, all of it failed when the ticket-counters were opened.
Box-office: ₹181 crore globally

Grand Masti (2013)

It's hard to expect anything much from Masti's sequel besides double-meaning jokes. But nobody could have predicted the success it had when it was released.
Box-office: ₹145 crore globally
Prem Ratan Dhan Payo (2015)
Okay, this one is down-right unbelievable. Sooraj Barjatya's old-fashioned style combinced with Salman Khan's commercial appeal was a box-office phenomenon. This was despite the negative reviews it got from nearly all major critics.
Box-office: ₹400 crore globally
Dilwale (2015)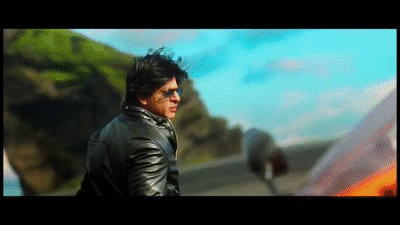 Who thought Shah Rukh and Kajol's reunion would be so disappointing upon viewing. But such was the marketing and SRK's mass appeal that it didn't matter how idiotic the film actually was.
Box-office: ₹394 crore globally
Housefull & Housefull 2 (2010, 2012)
So we have come full circle. If you were wondering that Housefull 3 is the only poorly-reviewed film of the series, you couldn't be more wrong. These Sajid Khan directorials were as bad as anything on this list.
Box-office: ₹115 and ₹186 crore respectively globally.
Meanwhile, gems like Waiting fail to get enough attention. It's a crazy world.
Related Content
LATEST REVIEWS
Tales from the heartland have found a special place in Bollywood and Hansal Mehta's Chhalaang mak... more

As unpredictable as a game of Ludo itself is Anurag Basu's latest film. With four key players and... more

Diwali festivities have finally kicked off on OTT with the arrival of Akshay Kumar's Laxmii. Sadl... more