Priyanka Chopra Finally Opens Up About Dating, Relationships And Marriage Plans
There are certainly many stories that we had been eagerly waiting to hear from Priyanka Chopra on her arrival in India. Everything from her Hollywood experience to our anxiety about knowing if she will sign any new films in Bollywood, the nation definitely was waiting to hear all about it. Well Priyanka's very short trip to India has put some of our ghosts to rest. She is going to sign two Bollywood projects next year and has also answered many questions about her Hollywood experience in an interview with Mid Day.
Also Read: 6 Movies You Won't Believe Priyanka Chopra Rejected
Source: fugomo
Starting from the first Priyanka answered all our queries. ABC's Quantico is what kick started her Hollywood journey a year and half back. When asked about the twists and turns that have unfolded in her career since the past few years and her new chapter that is Hollywood, this is what PC had to say about the fresh Hollywood start that happened after a meeting with ABC's Vice Persident Casting at a party –
I don't think I'm a discovery; I'm an experience. "Ah, she's interesting, let's launch her!" That's never happened to me. People had to experience me from the beginning of my career to now, whenever they had to cast me; and things have changed for me every two-three years right from the beginning. Even the reason I was cast at ABC (the network that produces Quantico), was because, I was told, that would be an easy introduction to America, for an Indian actor. I can just transform myself to play an American FBI agent. No Indian actor has been able to play a part like that.
Elaborating further she added -
But, it wasn't a discovery. She started talking to me, and said, "You don't sound like a Bollywood actor!" I said, "What do you mean; my accent?" "No, just the way you speak, talk about cinema, and acting…" I said, "How many Bollywood actors have you met?" "But you know! What people say about Bollywood…" I said, "Exactly, you have no idea!" So, the conversation really started from there. It wasn't like, wow, you're so beautiful, exotic, and I must cast you... It came from the way I see talent crossing over to global cinema. Even the reason I was signed up as a recording artiste isn't because I can sing. Everyone can sing. But I was told, again, that I was an easier fit somehow. I don't know what that means, because I'm just being me — the same there, as I am here. So I don't know what worked. But clearly, something I did right.
Source: hollywoodreporter
Her opinion on Trump winning the U.S. elections-
I only work there. Who am I to see anything in Trump winning? But yes, I saw a lot of disappointment among friends, colleagues. I sensed confusion among people over what had happened. Every country has its issues. We have ours; they have theirs. You have to accept where you are. This is it now. You have to focus then on how to bring your country together than dividing it further.
About switching accents –
I'm sure, but I don't do it consciously. I try to speak coherent English. It's probably the global accent at the moment. When I'm in America, I have an Indian accent, apparently. And when I'm in India, I apparently have an American accent! It really depends on the ears of people hearing me. I just talk like me. There is no deliberate change.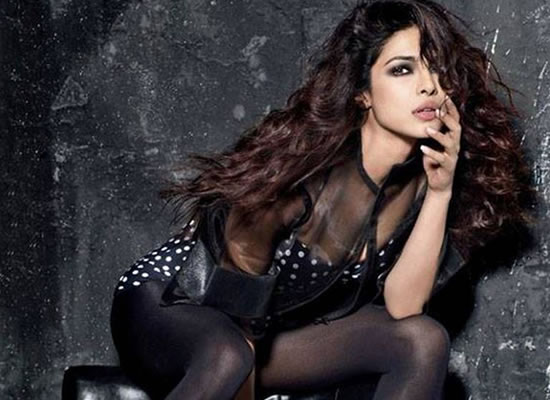 Sourrce: b4umovies
If gets time to date or not -
I generally don't understand the concept of dating. I've said this before, and people thought that I meant I'd never dated. Which is not what I'd said. In India we don't date, na. You meet friends of friends, you vibe...
Okay, maybe. I haven't 'Tindered' yet (laughs). I've never been out on a "date" with a guy to be in a relationship. I've always been in relationships, because you end up meeting people. So, yeah, I do get time to do that kind of thing. I make time for it.
On her current relationship status –
Hmmm (long pause). That's for me to know, and you to find out.
and she explained that long pause by saying -
Yeah, because I really think that you are single, until you are married.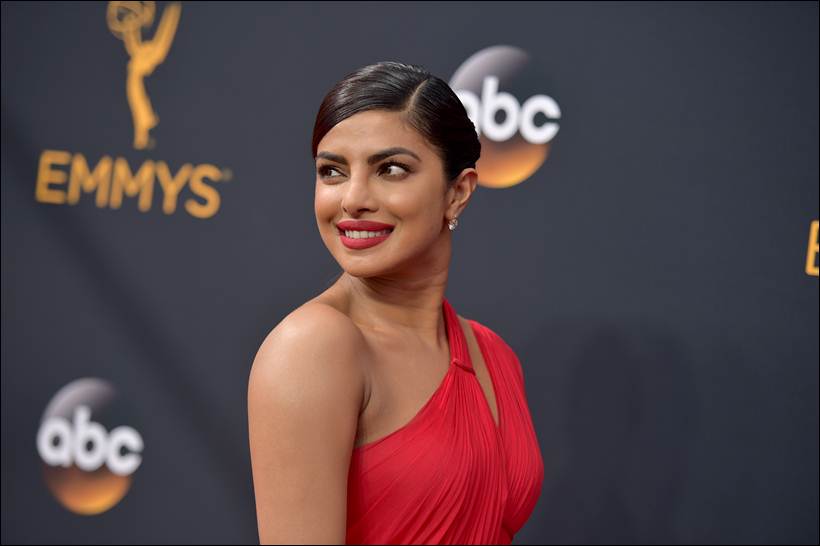 Source: indianexpress
And here's how she dogged a question about Shah Rukh Khan being her inspiration –
Well, I have derived inspiration — and have said this many times — from most of my colleagues. I didn't know anything when I joined the industry. So, I can't isolate one person. But inherently as a child, I have always been driven, competitive, wanting to come first in class, debates, elocution, plays, sports, everything. I was that kid. So, I guess the inherent nature of the person stays the same. I always wanted to be an achiever. I didn't know what that meant — being a musician, doctor, or what.
There go she finally answered everything you wanted to know..
Source: MID DAY
Also See: In Pictures: 25 Most Iconic Magazine Covers of Priyanka Chopra
For latest movie reviews, ratings and trailers, download the Desimartini App
LATEST REVIEWS
Aren't human beings supposed to be creatures who have their own vices and fallacies? But often ti... more

The tough times of the covid-19 pandemic have certainly made us stop, look around, think and repr... more

Nawazuddin Siddiqui had been shooting for this film called Ghoomketu back in 2014! Yes, this is a... more