Ram Gopal Varma's Good-Great-Bad-Awful Career
It is hard to say to determine how Ram Gopal Varma's contribution to Bollywood would be remembered years later. This uncertainty is weird because when a filmmaker has worked for as long as he has, it is easy to discuss what his legacy is. But with RGV, nothing can be said for sure.
Why is that?
For one thing, it is the crazy number of films he has made. RGV's first film was Telugu film Siva, which released in 1989. Since then the writer-director-producer has been involved in over 70 films, directing over 30 in Bollywood across various genres. That's directing more than one film per year in Bollywood alone!
The other thing that is confusing about him is his track-record. From making possibly one of the greatest Bollywood films in the modern era (Satya) to making scores of films that are just below-par (Darna Zaroori Hai, Darling, Rann etc.)
It's not even like he is a one hit wonder; for years and years, he was considered one of the top directors. It is not even like he had his time because just when you think that his period is over, he makes a film that remind us his importance in Hindi cinema.
His career graph is astonishing, with no real logic to it. But after a lot of effort, we have tried to make some sense of it all:
Boy Wonder
After coming to prominence with Telugu film Siva in 1989, Ram Gopal Varma's very next project was to adapt it in Hindi. He worked with the same actors and added an 'h' to the name. With great action and dialogues, Shiva became a super hit and RGV was suddenly a force in Bollywood.
Rise to the top of Bollywood
RGV's next Hindi project was the horror film Raat, which also became a success and is considered to be one of the scariest films Bollywood has ever produced.
He switched gears in his next film Rangeela. The film had legit Bollywood stars like Aamir Khan, Jackie Shroff and Urmila Matondkar and was RGV's first real romantic film. The film, upon release, became a blockbuster and won critical acclaim. It also won RGV his first Filmfare award.
The Man
After directing Sanjay Dutt-Urmila Matondkar starrer Daud in 1997, Ram Gopal Varma's next project was the underworld film Satya. The film broke every possible expectation. From getting screened at international festivals to becoming a huge box office success, the film changed the landscape of Bollywood and raised RGV to God status.
The filmmaker made three films in 1999. Two were moderate hits Mast and Kaun and the other was Shool. Like Satya, Shoolalso had Manoj Bajpayee in the lead, but here he played the role of an honest cop instead of a gangster. The film portrayed the messed-up political structure in Bihar and its effects on Manoj Bajpayee and his family. The film won RGV his first National Award.
Hits and Miss
The next five years of his films were hit-and-miss. While he still made unforgettable films like Company and Bhoot, he also made Naach (2005) with Abhishek Bachchan that flopped and is considered to be his first real failure in Bollywood.
But the director quickly redeemed himself by making Sarkar. The film was inspired by the life of Bal Thackeray and had also some similarities with Hollywood's The Godfather. Starring Amitabh Bachchan and Abhishek Bachchan together, the film did incredible business at the box office and RGV was praised by critics for his story and direction
Lots of Misses and very few Hits
In the next five years, RGV directed 11 films across different genres. His films had established star-casts and newcomers as well. They were big-budgeted films and films with shoestring making cost. But nothing worked.
From adapting Sholay in the form of Ram Gopal Varma ki Aag to creating as controversial as Nishabd, the director's experiments were not welcomed by audiences or critics.
Darling, Agyaat, Rann, Rakt Charitra, Darna Zaroori Hai, Shiva—all badly tanked.
RGV's silver linings were Sarkar sequel Sarkar Raj and horror film Phoonk.
More Flops
RGV continued to test and try but success still didn't come his way.
(Read more: 5 Times Ram Gopal Varma Scared Us With His Bad Films)
The list of flops included Department, Not a Love Story, Bhoot Returns, The Attacks of 26/11 and so on.
2016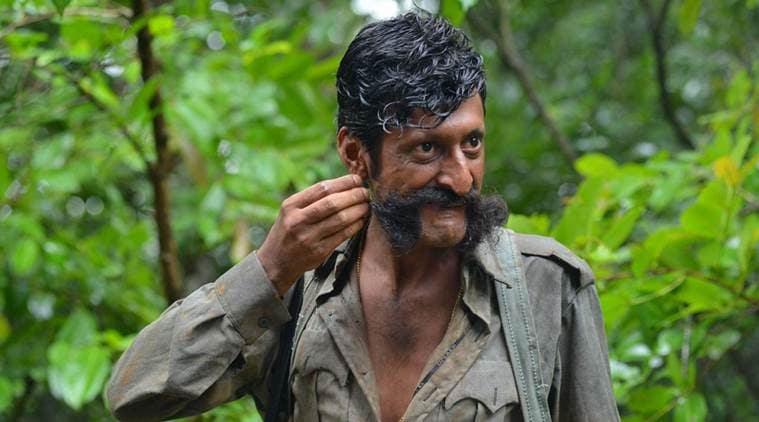 In 2016, Ram Gopal Varma is to release three films in Hindi. First of the films is Veerappan, which is adapted from his Kannada film Killing Veerappan. The anticipation is high for the film as the Kannada version was huge success. Two more films Rai and Mogali Puvvu Secret are scheduled for year-end release.
Related Content
LATEST REVIEWS
What makes a Bollywood masala film become a hit at the box-office? There's always action, romance... more

Imagine this- a husband and wife are discussing about their child. The husband reads from a magaz... more

Aren't human beings supposed to be creatures who have their own vices and fallacies? But often ti... more