Revealed: Jhalak Dikhla Jaa 9 Controversies And The Bottom 3 Contestants!
Jhalak Dikhla Jaa 9 is a much anticipated show. We had given you a sneak peek of the show earlier. Now we have information about the show that will surprise you!
Apparently, the latest news is that Ganesh Hegde will be replaced. And Farah Khan will be seen instead of him.
source- biscoot
Another news is that Salman Yusuf Khan will be joining the show. He has been associated with the show for a long time as a choreographer, but now he will be joining as a celeb contestant. This has not gone down too well with the other contestants, who feel that this is unfair since Salman is a trained dancer and understands the nuances of the show. Especially ex Bigg Boss contestant Nora Fatehi is not happy with this decision and has voiced her opinion! Salman has retorted back saying,
"I don't really think that it is unfair. Earlier as well, dancers like Lauren Gottileb, Faisal Khan and Scarlett Johnson have been part of Jhalak, who are trained professionals. So, why my participation should be called unfair?"
Mouni Roy will be making an appearence in the show! She has impressed us with her dancing skills before. Now we can only wait for her performance!
And now coming to the bottom three contestants, guys hold your heart. The contestants who have failed to impress and are in the danger zone include Arjun Bijlani. While rehearsing, the actor had injured himself. He has suffered injuries in his pelvic bone and has been told to take mandatory rest.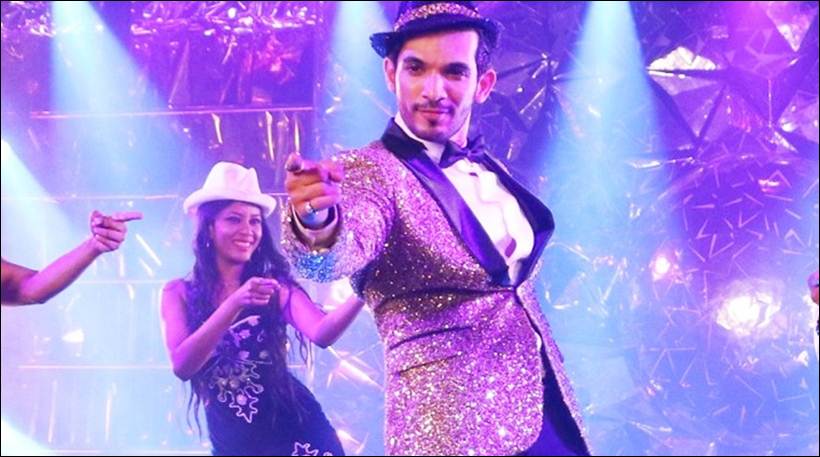 source- indianexpress
The other contestants with Arjun are Swaragini's Helly Shah and Gaurav Gera, our very favourite Chutki!
The eviction will not take place in the first episode but it would start with the second episode.
Stay tuned and watch out for more news!
Related Content
LATEST REVIEWS
What makes a Bollywood masala film become a hit at the box-office? There's always action, romance... more

Imagine this- a husband and wife are discussing about their child. The husband reads from a magaz... more

Aren't human beings supposed to be creatures who have their own vices and fallacies? But often ti... more