This Is How Saif And Kareena's Baby Will Be Like!
Saifeena are expecting their little bundle of joy in December, and apparently the two are going to have a baby boy!
While we leave that mystery unsolved, we wondered what will be the traits of their kid since the duo are so superbly talented and gifted with legacy. The Nawab of Pataudi and his begum who is the kin of the famous Kapoor Khandaan are going to deliver a really talented kid for sure!
While Saif is a Leo and Kareena is Virgo, both being quite dominant sun signs are all set to deliver either a Sagittarius baby or a Capricorn.
If Safeena's kid is going to come before Christmas, here are some probable traits of the baby!
Sagittarius is not easy to figure out!
source tumblr
Sleep > To Do List for Sagis!
source wordpress
They're practical perfectionists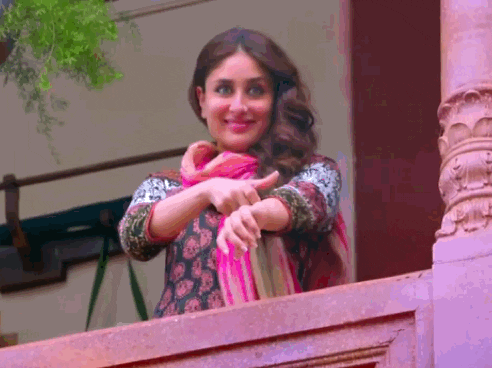 source giphy.com
Sagittarius doesn't give a flying f**k to people who leave them! They can stay where they are!
source simplyamina.wordpress.com
They're free spirited and love to have fun!
source tumblr
They overthink EVERYTHING!
source tumblr
Sagittarius loves proving people wrong!
source tumblr
They CANNOT sit still!
Or if the baby plans to come out around Christmas, then he/she will be a Capricorn!
In that case, the baby could be aggressive and goal oriented!
source wifflegif
Capricorns can be very stubborn and they think know the best!
source tumblr
They like leading a good life with fine dining experience!
source wifflegif
They also like to control and hide their emotions.
source wifflegif
Capricorns are really sweet people, but not many get to know this fact about them.
source cosmopolitan
While Kareena Kapoor hails from the exceptionally talented Kapoor family where acting runs in their blood, Saif's mother Sharmila Tagore has reigned the industry in her days. The baby's grandfather Nawab Pataudi was a cricketer, so the child has a lot in his genes already to explore!
We think let the kid be what he/she wants to be, because dealing with so much legacy can be a pain in the a**!
Related Content
LATEST REVIEWS
It might just be a strange coincidence that Rani Mukerji's Mardaani 2 comes at a time where the e... more

Jumanji: The Next Level the sequel to the highly successful Jumanji: Enter the Jungle is like its... more

Two Actors in dire need of a major hit, a director looking for redemption in his safe bet genre a... more