Everything You Need To Know About Salman Khan's Social Media Kingdom
Fandom- Kingdom of fans, and the king is their obsession. Katycats for Katy Perry, Swifties for Taylor Swift and Directioners for One Direction, well the Bollywood fans have not yet devised a name for themselves. However keeping up with the social media trends, a fandom flag of Sallu is definitely on the way. Remember the infamous Tere Naam haircut of Salman and the chain bracelet he wears on his wrist? Haircutters don't know how many times they've chopped off the same haircut and how many times that bracelet has been sold! Want to find your fellow fan in the crowd? Look for that bracelet. Want to find your fellow online? Look for the fan pages. Social Media- a place to discuss, obsess and share. So what is in exactly Salman Khan's social media kiingdom?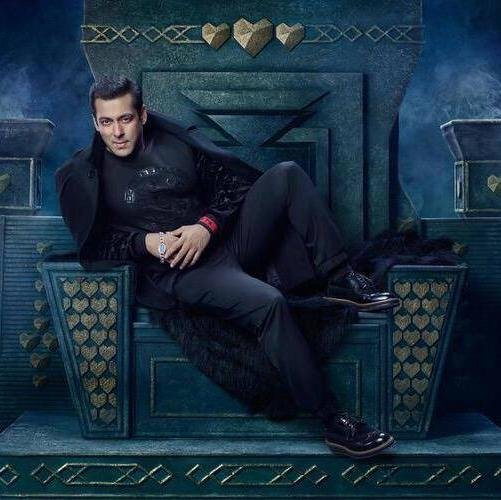 Salman Khan himself has 23.5 Million followers on Twitter. There more than 50 fanpages of Salman Khan on Twitter. Amongst the top 20 fanpages, every Twitter account has a minimum of 10k following with the maximum of almost 230k followers of the most popular fan page. Huge numbers for him as well as the fans!
Source: indiatoday.in
There is always a huge buzz among fan pages on Twitter when a film release is on the menu. News, trivia, pictures all fan pages post more than 20 tweets a day, so it's difficult to keep a count. Recently the release of Tubelight sent the fans in frenzy. It has been well established that these pages are best promotional tools. Fan pages also interact within themselves, example the most followed fan page on Twitter used hashtag AskTubelight to hold a conversation between the fan community.
No hate is seen on the pages towards other stars, the community is just centered around news like his airport pictures and trivia related to movies, upcoming releases and music. The fan pages also keep changing the name, following the releases, hence they are not static. There are also interactive websites of the A-star. Salmankhanmania.com is one of them, where you can check out his biography, filmography and recent actor related news. There are fan pages from all over India- Mumbai, Hyderabad and even Kota.On Instagram, Salman Khan has almost 11 million followers. Not much is posted about his personal life and his Twitter and Instagram are mainly used for promotional purpose. Unlike Twitter, Instagram is a lesser interactive platform. The most followed Instagram page has a 143k following.
Why fans spend all their social media time dediacting to one person, his movies, his life? What are they doing all day? We love Sallu and just to see almost other people you've never met is the best thing ever. This is obsession and we just FANS, fans that flow the love for our star.
If you add up all his online figures, it can be greater than a population of a small European country! In conclusion, fans have build up an intimate community on social media platforms where they interact with each other and discuss star related topics. An intimate community to share a mutual love.
Disclaimer: This article has been submitted by our content contributor and has not been endorsed or edited by Desimartini editorial team.
Related Content
LATEST REVIEWS
Street Dancer 3D tells the story of Sahej and Inayat who belong to India and Pakistan respectivel... more

Ashwini Iyer Tiwari's Panga is a slice of life film that talks about a very pertinent topic. Shou... more

Film: Jai Mummy DiActors - Supriya Pathak, Poonam Dhillon, Sonnali Seygall, Sunny SinghDirector -... more