The Making Of Dilwale Dulhaniya Le Jayenge
You will feel old, really old reading this because 20 years have gone by. Yes, 20 years but it still feels the same. Even after these many years, Raj and Simran are going strong and love still rests in their hearts.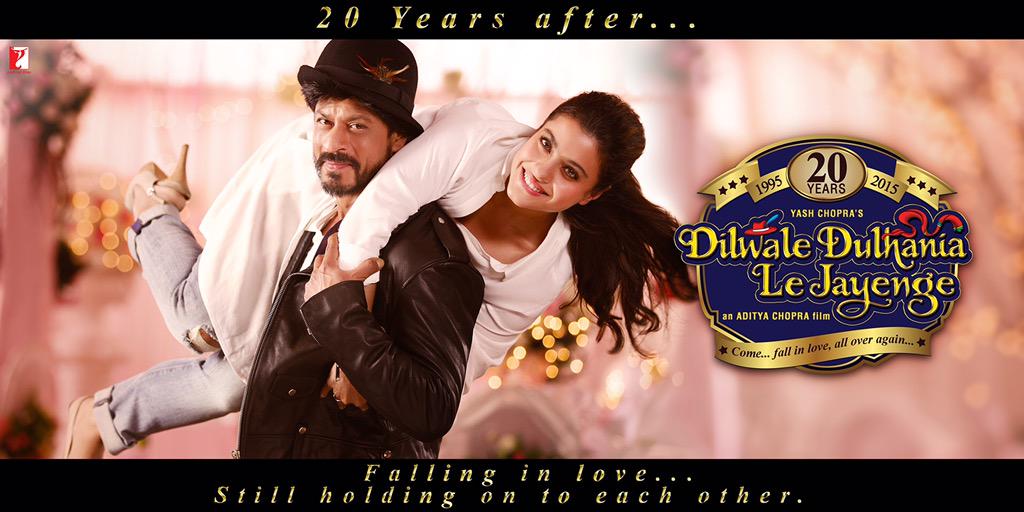 On the eve of DDLJ's grand 20th anniversary, Yash Raj Films held a special screening of the documentary and the same has now been released on the internet.
This documentary will take you down memory lane, you will relive the moments through Yash ji's eyes, Shah Rukh's eyes.
It might come as a shocker to you that at first Shah Rukh Khan was a little apprehensive to do the role but as they say, the rest is history. The film wasn't just a hit for that period but it has become a legacy which is being carried on.
Every person associated with the film has a memory to share.
Not just the cast and the crew but the audiences are still head over heels in love with the idea of love, the perfect romance, a fairy tale love story and most of them owe it to Raj and Simran. The two became the epitome of romance.
This film was a package of romance, drama, action, hummable songs, quirky dialogues and what not. DDLJ made and spoilt the idea of romance for many.
DDlJ won hearts and awards. From the audience to the critics everybody loved the film and became a benchmark film in the genre of romance.
Even today everyone is enthralled by the idea of that perfect romance. And the man behind this love story, Aditya Chopra, is seen orchestrating the film.
Find out the fun story behind this love story.
Related Content
LATEST REVIEWS
When the teaser of Hello Charlie released, fans were quite impressed. The hero, our very handsome... more

Abhishek Bachchan's The Big Bull had been announced years back and last year, the fact that it wi... more

For the last 30 days, it seems like I am on a Parineeti Chopra fest. It all started with The Girl... more