The New Song From Happy Bhaag Jaegi Will Definitely Remind You Khoobsurat!
A new song from the movie Happy Bhaag Jaegi is out. The song, titled Aashiq Tera, features Diana Penty, Abhay Deol, Ali Fazal and Momal Sheikh. Let's not waste words and get straight into the song.
Also read: Happy Bhaag Jaegi Trailer Breakdown!
The song starts with a silly quote:
Diana Penty looks gorgeous. She is this carefree, hyperactive, dil-ki-sunne-wali girl who has eloped on her wedding day, alone and landed straight to Pakistan! It's nice to see the actress on screen again after Cocktail. Bu the character is so well known to us already. I couldn't help but remember Geet of Jab We Met and Rhea of Khoobsurat!
And she has landed in Abhay Deol's house in Lahore. He looks good as the politician.
So let's get to the storyline. Seems a classic boy falls for girl, but the girl loves someone else case. So basically the girl's carefree attitude attracts the serious guy who has been introduced to the idea of being random and just following her heart! But the girl has a boyfriend. So she has to go. But then she too feels something for this guy. And guess who watches the pain in the guy's eyes- his fiancé. WOW! Such a novel plot we must say!
The Abhay-Diana chemistry somehow only ticked the memory of Fawad-Sonam pair from Khoobsurat!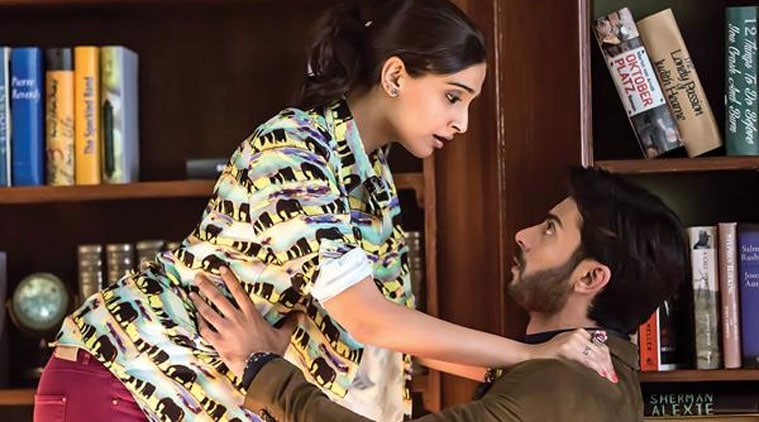 The song basically told me every damn thing about the movie. I mean I know exactly what to expect. I would still watch the film nevertheless, and would be more than elated if the makers surprise me! But the chance seems really thin!
The music and the lyrics of the song are great though! It's a qawalli that you would definitely play on loop in your playlist, even if you are not struck by Cupid's arrow!
P.S- Mamol Sheikh looks great!
Check out the song here:
Related Content
LATEST REVIEWS
Imagine this- a husband and wife are discussing about their child. The husband reads from a magaz... more

Aren't human beings supposed to be creatures who have their own vices and fallacies? But often ti... more

The tough times of the covid-19 pandemic have certainly made us stop, look around, think and repr... more