The Sunil Grover Success Story: From Being In The Backdrop To Stealing The Lime Light As TV's Funny Man!
You have laughed at his antics so hard that you nearly cried with your ribs aching. You have been stunned at his audacity and gimmicks that have taken the entire TV world by surprise while they happily watched him steal lime light from Kapil Sharma in his own comedy show. Now the fate of the Kapil Sharma Show hangs in the balance due to the unfortunate fall out between the two mega stars of reality television in India and this time it not another gig on The Kapil Sharma Show, where Kapil and Sunil Grover share friendly huffs.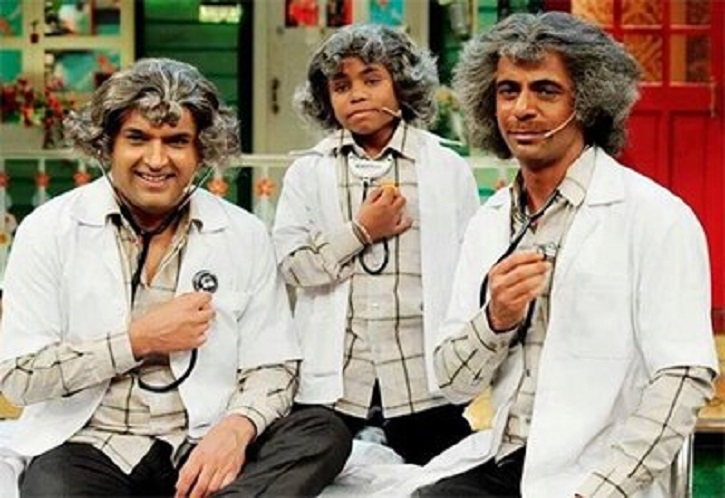 Source: indiatimes
You know him as Gutthi, Rinku Bhabhi and also as Dr. Mashoor Gulati, but the man who brings all of them to life on the Kapil Sharma show, Sunil Grover has packed his bags and leaving The Kapil Sharma Show. After Kapil hauled abuses in his direction in front of the entire team of the show on board an Air India flight. There is a lot Sunil is taking away from the show apart from two other co stars, Ali Asgar and Kiku Sharda, and there is no doubt Kapil Sharma will have the hardest time running the show without these folks there.
Kapil Sharma may take the claim for Sunil Grover's current stardom and for providing him a platform, but the fact remains that Sunil had proved his potential much before the success of Kapil's Comedy Nights.
His stardom never was a cake walk..
To be taken seriously in India by being a funny man is next to impossible. Interestingly Sunil Grover was the discovery of ace Indian comedian Jaspal Bhatti, who discovered his potential during his college days and cast him in his hit comedy show Full Tension in the 90's. A graduate in Theatre Arts, from Chandigarh, Sunil since held the dream of being star close to his heart.
Being a comedian though wasn't as fun as it seems today. With all this wacky potential waiting to flip you out, Sunil only managed some really minor roles in films like Pyaar Toh Hona Hi Tha, The Legend Of Bhagat Singh, Ghajini and others.
Source: sillyconfusion
But while he was really striving to strike gold as an actor he hit the jackpot with his funny side as an RJ on Radio Mirchi. People certainly turned up the volumes on their radio sets when he spoke as RJ Sud on the popular show Hasee Ke Phuware. He brightened our dim rides in the car and filled them with laughter for years and then he was back on the television screens with his gimmicks on Sahara Filmy.
Seeking inspiration from everything..
The lad from Sirsa, Haryana found inspiration in everything. A big Shah Rukh Khan fan, you could see him mimicking the actor in the spoof off of his popular quiz show Kya Aap Panchvi Paas Se Tez Hain? It was not just Shah Rukh but also Amitabh Bachchan and other popular Bollywood stars who Sunil mimicked on a few miniseries on Sahara Filmmy.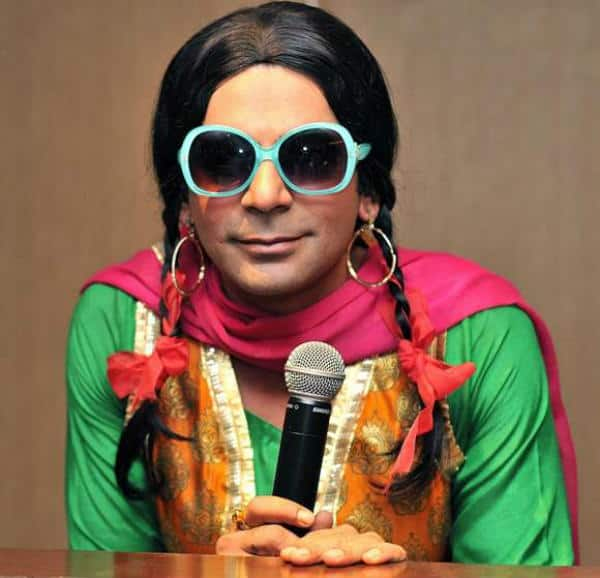 Comedy shows gained mileage on Indian TV and Sunil started switching from one to another where he thoroughly entertained one and all with his antics and finally landed himself a spot in Kapil Sharma's Comedy Nights With Kapil. His character Gutthi on the show was inspired from so many girls he met during his college days.
Where his tiff started with Kapil Sharma..
Way back in 2014, Sunil quit Comedy Nights With Kapil when Kapil refused him a hike in fee, and started his own show Mad In India alongside Manish Paul on Star Plus. Undoubtedly both parties suffered and they reconciled their difference. Kapil's entire team stood by his side when he had his differences with Colors TV and they all moved out and started out afresh on Sony with The Kapil Sharma Show.
The show was doing phenomenally well until Kapil's shoe was hauled at Sunil Grover and all their fights we laughed off on screen became a grave reality off screen. Sunil, today, has the backing of so many fans and followers as he walks out of the show after this fiasco. Even though Kapil's show was a milestone platform in his career, it was never about Kapil's validation of his talent.
We have always seen The Kapil Sharma Show as a package deal with so many wonderful artists coming together to put up a great show. It was certainly the highlight of the weekends in many households and while Sunil has definitely come off on his own after it, it is Kapil and his showmanship that hangs in the balance.
LATEST REVIEWS
Tales from the heartland have found a special place in Bollywood and Hansal Mehta's Chhalaang mak... more

As unpredictable as a game of Ludo itself is Anurag Basu's latest film. With four key players and... more

Diwali festivities have finally kicked off on OTT with the arrival of Akshay Kumar's Laxmii. Sadl... more