This Is What Yuvraj Singh's Mother Has To Say About Bigg Boss 10 Contestant Akansha Sharma's Accusations On Her!
An astonishing common face joined the inmates of the Bigg Boss house! The name of the contestant is Akansha Sharma a 25 year old from Gurgaon, and the astonishment is about the fact that she was married in the family of one of the most popular faces for the nation, the family of cricketer Yuvraj Singh! Akansha on the premiere episode of Bigg Boss 10 spoke at length about how difficult married life had been for her with the brother of Yuvraj Singh, Zorawar! She ran back home within four months of the wedding as felt harassed in the family! She even said that her mother in law payed no heed to her as she suffered!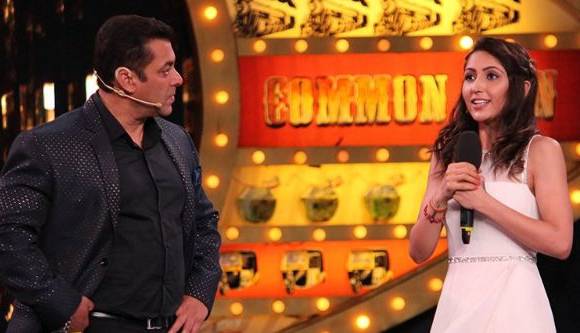 Akansha is now in the Bigg Boss house and cut off from the world but a lot has happened since last night when she went into the house! Yuvraj Singh's mother Shabnam Singh has in an interview to Hindustan Times stated her disappointment and said, "First of all, this matter is sub judice and she (Akansha) is not allowed to speak. It goes under the contempt of court. There's a special petition I had filed. Anyone can understand the agenda here and everybody knows it. We are not allowed to speak on this matter."
On hearing that Akansha actually put the ounce of her failed marriage on her Shabnam retorted saying, "Somebody has to take the brunt, so it's fine if it's me. God bless, is all I can say to her. Let her go on and say what she has to say. Even I have enough to talk and share my side of the story. But I just don't want to get into any mud-slinging. She's also someone's daughter and she's doing what she's being instructed to. "
The incident id over two years old and has left Shabnam wondering why she choose this time to speak up, "She could have done this earlier also but she didn't. Just because she has got a platform now, she is saying all this." She added.
The divorce has not yet been finalized and Akansha said on the stage of Bigg Boss 10 that she wants to be a role model for women of her kind by going into Bigg Boss! Shabnam on the other hand has a completely different story to present "Those who know me well it's not that I would do something like that. People must know that we were the ones who first filed the divorce because we had some really strong reasons, so I had to do it. If she had to take any action or say something against any alleged cruelty from my side, she could have done that earlier as well or filed a case back then."
Yuvraj is trying the knot with actress Hazel Keech this Decmber and the family is gearing up in preparation. Meanwhile his younger brother's estranged wife Akansha sits in the Bigg Boss house and it is yet to be seen what more she ends up revealing on the matter!
Also See: 13 Confirmed Non Celebrity Contestants Entering Bigg Boss 10!
Related Content
LATEST REVIEWS
Street Dancer 3D tells the story of Sahej and Inayat who belong to India and Pakistan respectivel... more

Ashwini Iyer Tiwari's Panga is a slice of life film that talks about a very pertinent topic. Shou... more

Film: Jai Mummy DiActors - Supriya Pathak, Poonam Dhillon, Sonnali Seygall, Sunny SinghDirector -... more