10 Bollywood Villains Who Made Maximum Impact With Minimal Screen Time
Bollywood films are incomplete without the villains. Every story has a good guy who most of the times is our hero and then there is a character with the shades of grey who either redeems himself at the end of the film or was always on the other side and in the end, there is the big bad villain, the ultimate evil and a nightmare for the hero.
Villains always have a powerful impact on the whole story of the film as their characters actually have a goal to accomplish, unlike the heroes who just have to defeat the villain because he has to. Numerous times we have heard some of the best villains onscreen proclaiming to the hero that they have a vision and an end goal and they will stop at nothing until they accomplish it.
Bollywood has given us some of the best villains through its films but most of the times in order to accommodate the story of lead characters, filmmakers often give very limited time to the actors playing villain onscreen. So, it becomes a challenging task for the actors to make the best of their limited screen time and a number of villains have left a mark on the audience's mind, sometimes even bettering the lead actor's performance. Here are 10 Bollywood villains who made maximum impact with minimal screen time:
Iqbal Seth in D-Day: Rishi Kapoor gave a riveting performance as the underworld don Iqbal Seth, a character loosely based on Dawood Ibrahim in Nikhil Advani's D-Day. Even with a limited screen time, he overshadowed other actors' performances.
Shadab Ali in Holiday: Freddy Daruwala's role as the head of a sleeper cell hell bent on spreading terrorism in India was one of the most powerful performances by a villain in recent times. His hand to hand combat scenes with Akshay Kumar were a delight to watch and he made an impact with limited screen time.
Ra.One in Ra.One: Arjun Rampal's video game character was a pure incarnation of evil as he was devoid of any human emotions whatsoever. Even with a limited screen time, he made quite an impact on the story.
Wagah in Dishoom: Akshaye Khanna's big screen comeback was appreciated by one and all. He gave an entertaining performance as the fixer Wagah and in an appearance that only lasted for few minutes, he showcased his immense potential as an actor.
Maulana in Baby: Pakistani actor Rasheed Naz made his presence felt by portraying the terrifying Maulana in Akshay Kumar starrer Baby. The character was loosely based on Hafiz Saeed and even with a little on-screen time, he gave a remarkable performance.
Ghajini in Ghajini: Pradeep Rawat's power-packed performance as Ghajini Dharmatma, a gang leader who is indulged in numerous criminal activities, is still fresh in the audience's mind. He appeared only for a limited amount of time on-screen yet audiences were always on the lookout for more Ghajini during the film.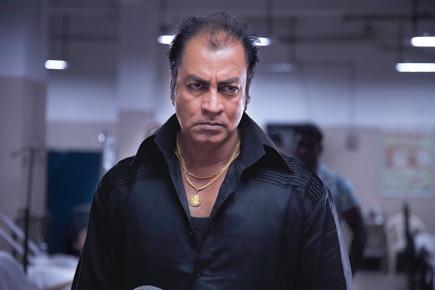 Lajja Shankar Pandey in Sangharsh: Ashutosh Rana's haunting performance as a religious fanatic trying to achieve mortality by murdering innocent children is one of the best performance by an actor in a negative role. Even though he had a lesser screen time than the lead actors, he gave a performance that's still talked about.
Somayajulu in Delhi Belly: Vijay Raaz's role as the unfortunate gangster whose life takes an unexpected turn when he receives a stool sample instead of the expected Diamonds is a delight to watch. His character has a limited screen time but makes a lasting impact with his actions on the life of other characters.
Tangaballi in Chennai Express: Nikitin Dheer starred as the powerful and muscular antagonist Tangaballi who didn't appear until the end of the film. He gave a hard time to our lead character Rahul Mithaiwala and made his presence felt.
Gokul Pandit in Dushman: Ashutosh Rana's performance as the sadistic killer Gokul Pandit in Tanuja Chandra's Dushman is still remembered by the audiences. The iconic performance also won him many awards.
Related Content
LATEST REVIEWS
What makes a Bollywood masala film become a hit at the box-office? There's always action, romance... more

Imagine this- a husband and wife are discussing about their child. The husband reads from a magaz... more

Aren't human beings supposed to be creatures who have their own vices and fallacies? But often ti... more