25 Photos That'll Prove That Maine Pyaar Kiya Actress Bhagyashree Is Aging Backwards!
In 1989, Sooraj Barjatya's Maine Pyaar Kiya released. And at once, it made the entire nation its fan. From a great story to good actors, the film had it all to appeal to everyone! With the sucess of the film, there emerged a new beauty in the film fraternity- Bhagyashree!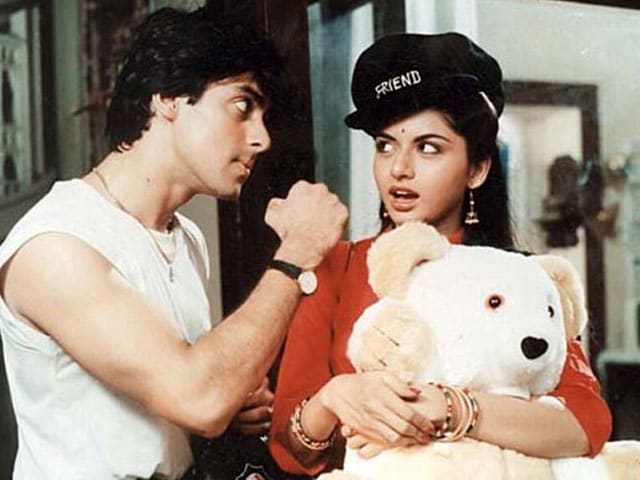 The charming and pretty girl made her way to everyone's heart. She had also given a noteworthy performance. But sadly, her career failed to kickstart. The actress got married and wanted to sign films only opposite her husband! She did a few more films, bugt those failed to make any impression. And before long, she was gone from the scene.
But the best part about the actress is that she did try to come back. She was seen in a TV show in Life OK! And a generation that would otherwise not have known her, came to know who Bhagyashree is!
Its 2016, 17 years after her first film had released. And Bhagyashree hardly seems to have aged. She looks as beautiful as ever. Check out these instagram photos and you'll know:
1/25

Bhagyashree had made her first appearance in 1989

3/25

But she looks the same

5/25

She looks so fitter compared to her contemporaries!

6/25

She has maintained herself so well

7/25

She takes immense care about what she eats

8/25

And exercises regularly

9/25

And the result is here

10/25

She also seems to be a happy soul

11/25

Happiness makes her even more beautiful

13/25

Doesn't she look absolutely gorgeous?

15/25

She also spends quality time with her friends

16/25

And her husband Himalay

17/25

She socializes and is outgoing!

18/25

Her holiday photos can make you jealous!

19/25

She seems to be always travelling

20/25

And spends fun time in far-away lands

22/25

Funtime with girlfriends

24/25

It just seems that time has stopped for her

25/25

We would love to see her back on the screen!
Get personalized recommendations on what to watch across 35+ OTTs only on
OTTPlay
LATEST REVIEWS
If biopics were the flavour of the season in the last few years, then now it has a challenger- fr... more

In her 15 year long career, Kangana Ranaut has given us many terrific performances to remember-- ... more

Shang Chi and The Legend of the Ten Rings is a big diversion from the humdrum Marvel affairs that... more