5 Reasons To Watch Once Upon A Time In Mumbai Once Again!
Once Upon A Time In Mumbai was released in 2010 and the movie was an entertainer with the power of time-travelling. It perfectly portrayed the Mumbai of 70s and how the underworld shaped in those years, when criminals were more powerful than even the politicians.
The movie did not just give history and social science classes, it gave a taste of bollywood's sensational cinema wrapped in a stylish package. It had moody lighting complementing the cinematography. The perfect characterization of all the actors made the movie a memorable experience. It let out the grandeur of a Don's life and how they kept a hold over the nerves of Bombay City. Here are five reasons you should watch the movie 'Dobaara'.
1)In the beginning it was the rise of Sultan Mirza(Ajay Devgn) who was a Godfather-like figure and a robinhood for the poor. Later on the focus shifts on the cynical and remorseless Shoaib Khan(Emraan Hashmi). Both of them played real-life figures of Haaji Mastan and Dawood Ibrahim respectively. The rags to riches story always resonate with the masses.
2)The fiesty dialogues and fights are piercing enough to keep you hooked to your seats for long. ''duniye raakh ki tarah neeche hogi aur khud dhuye ki tarah upar'' make so much sense. As does this: "Himmat batai nahin jati, dikhai jati hai.
3)The background score had set fire to the chartbusters list 6 years ago and the track "Pee Loon", is awesome while the remix of RD and Lata's exceptional "Duniya Mein" from 'Apna Desh' is fine tuned to perfection.
4) The two leading ladies were looking enchanting and brought a new dimension to a gangster movie. Kangana Ranaut as a film star serves as the love interest of Ajay and doesn't get lost in the crowd. Prachi Desai carried her look with panache and looked especially sexy in her polka dress favoring the lost golden era of the 70's.
5)The setup was so convincing that you would be lost in the brilliance of visuals and minutes later realise this is actually the Bombay of 70's you saw in the old bollywood movies and not the Mumbai of these days. All thanks to the lens work of Aseem Mishra.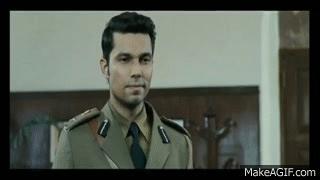 Last but not the least the only thing that strings the story together is the narration of Randeep Hooda as well as his acting as the DCP Agnel Wilson.
Get personalized recommendations on what to watch across 35+ OTTs only on
OTTPlay
LATEST REVIEWS
Sunny the latest directorial venture of Ranjith Sankar has the same flaws as some of his earlier ... more

If biopics were the flavour of the season in the last few years, then now it has a challenger- fr... more

In her 15 year long career, Kangana Ranaut has given us many terrific performances to remember-- ... more