5 Reasons why VelainuVandhuttaVellaikaran should not be missed.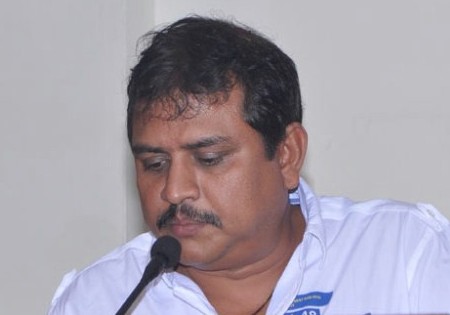 Director Ezhil who is a PRO in making films with genuine humour has helmed this project and one can expect the same template from him in VelainuVandhuttaVellaikaaran. His previous movies ManamKoththiPravai, DesinguRaja and VellaikaaraDurai were received well for its comedy which makes one to burst into laughter whenever watched.
VishuVishal who has been choosing scripts suiting him and are different has decided to give this a shot. Besides playing the lead in this film, Vishnu has also produced this one under his own banner Vishnu Vishal Studioz. It is to be noted that VelainuVandhuttaVellaikaran is the maiden film under his production.
Music Director C.Sathya is one of the most under rated music composers in the tamil film industry. His works in EngaeyumEppothum and Nedunchaalai were very much appreciated but this man always remains out of the light. Music for VelainuVandhuttaVellaikaran has been scored by C.Sathya and one can expect a quality work from the music director.
Soori is definitely a big plus and has been doing great with his one liners and comedy tracks. His comedy in DesinguRaja are unforgettable and are definite crack busters. The Ezhil – Soori combo has joined hands once again for VelainuVandhuttaVellaikaran. Also the presence of Robo Shankar, Swaminathan and other comedy artists promises an another out and out comedy entertainer .
Fox Star Studios who are one of the most successful distribution companies are distributing Vishnu Vishal's VelainuVandhuttaVellaikaran. Their previous ones like RajaRani, Cuckoo, Mundasupatti, Kakamuttai, etc.. were received very well. Having FoxStarStudios on board adds to the expectation.
Get personalized recommendations on what to watch across 35+ OTTs only on
OTTPlay
LATEST REVIEWS
If biopics were the flavour of the season in the last few years, then now it has a challenger- fr... more

In her 15 year long career, Kangana Ranaut has given us many terrific performances to remember-- ... more

Shang Chi and The Legend of the Ten Rings is a big diversion from the humdrum Marvel affairs that... more