5 Fun Things That Make Salman Khan One Of A Kind In Bollywood.
Being Salman Khan is easier said than done. In an industry full of talented actors Salman Khan strikingly different, he's more like a league in himself! Be it his acting styles, devil may care attitude, shirt less swag, there are certain luxuries in Bollywood that only Salman is entitled to! Decoding his personality and popularity here we have a list of things that only and only are exclusive liberties of our beloved Bhai jaan of Bollywood !
Source: Zeenews.com
His 'Effortless' Dance – These are move that we have come to love so much and for all of us who are not that great at dance, these moves may actually come handy. His Dhinka Chika pocket dance, his Bodyguard bicep dance, the jawaani phir na aae towel dance or his shake my belt Danbangg dance! The list is endless. While the likes of Tiger Shroff and Hrithik Roshan can achieve by locking, popping, and hip-hop, Salman Khan can do with a simple sway of his hand!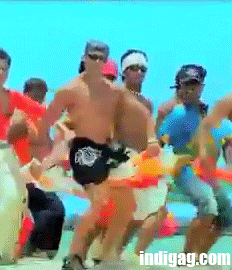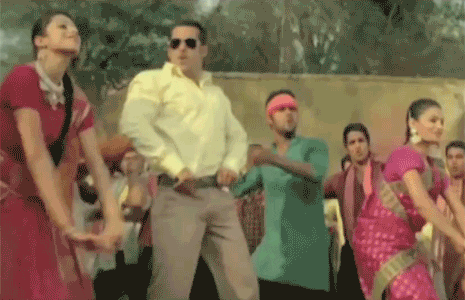 Fashion Statement – While actors garner an incredible amount of attention with their fashion statements, Salman has just one simple style formula and those Being Human t-Shirts! He wears one almost anywhere he goes keeping it simple and yet again it's something that only he can do!
Source: licenseindia.com
Being the Launch Pad Of Many Careers – We have heard several actors gushing endlessly about his generosity and how he has supported the careers of many upcoming talents! Any one that has been encouraged by the actors has seen the lime light at least once! Himesh Reshamiya, Arjun Kapoor, Katrina Kaif, Sonakshi Sinha, Athiya Shetty are all thankful for his encouragement and support! While some faded away, some continue their popularity thanks to his encouragement!
Source: cinemadaddy.com
Shirtless Swagger – There so many actors that are trying extremely hard to impress us with their shirts off! But it is Salman who own the show when it comes to winning us over with it. Over the decades, Salam Khan has taken off his shirts for many films, those shirts today have become so attuned to the fact that wither away themselves now!
Randomness Of Twitter Posts – For those who have not paid a visit to his wise Tweets the page is a must visit! His intellectuality is quite above the rest and very random to say the least! If you can't make sense of his posts, we don't blame you cause so can't we! It is yet again something only he can do!!
He is so much more than an actor to Bollywood! Love him hate you just can't ignore him!
Get personalized recommendations on what to watch across 35+ OTTs only on
OTTPlay
Related Content
LATEST REVIEWS
If biopics were the flavour of the season in the last few years, then now it has a challenger- fr... more

In her 15 year long career, Kangana Ranaut has given us many terrific performances to remember-- ... more

Shang Chi and The Legend of the Ten Rings is a big diversion from the humdrum Marvel affairs that... more