Check Out These Desi Game Of Thrones Celebrities At 67th Emmy's 2015!
At the 67th Annual Emmy Awards, 2015, Game of Thrones took over the throne completely!
Not just 1 or 2 Game of Thrones took record-breaking 12 awards home, including the best drama series of the year, outstanding supporting actor, writing and direction that went to Peter Dinklage, David Benioff and Dan Weiss and David Nutter respectively.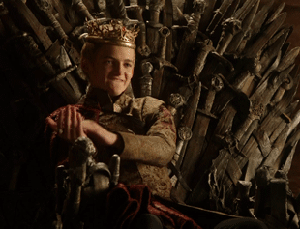 Source : reactiongifs.us

If they can grab so many awards, why can't our desi superstars get them?
This is what happens when Bollywood stars replace Game of Thrones at
Emmy 2015!
Get personalized recommendations on what to watch across 35+ OTTs only on
OTTplay
LATEST REVIEWS
If there is a Vidya Balan film releasing, I for sure wait for it with bated breath. It was back d... more

In 2004, Zack Snyder made his directorial debut with Dawn of the Dead, a remake of 1978 classic b... more

Some say that films are made solely to entertain viewers, while others feel that 'entertainment' ... more