Aishwarya Is Willing To Work With Salman And Here's How The Bachchans Might be Reacting To It!
Bollywood has been witness to Aishwarya and Salman's short lived romance and how things turned sour when their love fizzled out! Throw in her rebound with Vivek Oberoi into the equation and BOOM! There you have the scandal of the decade!! Well all of them have come too far in their lives to look back, but it certainly does sting to think about it!
Then here's Aishwarya Rai today, saying that she has no qualms in doing a movie with Salman if the script is right and if time allows for it! She has quite surprised us with this comment, because as far as we remember correctly she had said an awful lot about the actor and how she had he had even hit her! She was clearly to upset to look back at him let alone working together!!
So as many eyebrows rose and got stuck to the foreheads with Aishwarya's comment, here we worked out what some others around her may be reacting to the big news!!
We are sure Sallu Bhai was as surprised as us hearing Asihwarya's willingness to work with him! But thoda bhao khana toh banta hai! *Irresistible charms!*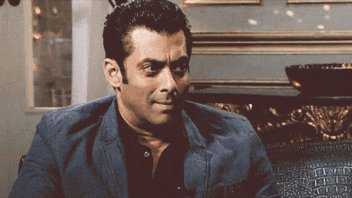 Source: tumblr.com
But Inside, *Maan Mein Ladu Phuta!* Finally!!Thank You God!
Source: tumblr.com
When the news reached Vivek Oberoi, who very bravely stood up to Salman's wrath! *Dhookkhhhaa!*
Source: tumblr.com
And then chose to let it pass, but not without a grudge! Dekh Lunga!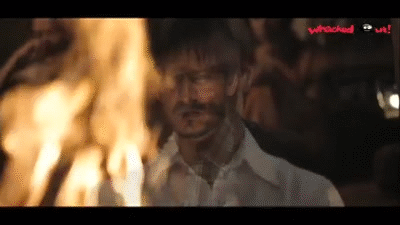 Source: makeagif.com
When Bachchan bahu's sensational comment reached the sasural! *Kya Kya Kya*
Source: tumblr.com
Keh Diya Na Bas.. Keh Diya! *Naaaahhhiiiiii*
Source: tumblr.com
*Sanskar breach alert!*
Source: tumblr.com
And Abhishek's mind certainly went for a toss! Is this the moment I stop playing the supporting husband game!
Source: tumblr.com
Just the push my career needs!
Source: tumblr.com
Get personalized recommendations on what to watch across 35+ OTTs only on
OTTPlay
Related Content
LATEST REVIEWS
Sunny the latest directorial venture of Ranjith Sankar has the same flaws as some of his earlier ... more

If biopics were the flavour of the season in the last few years, then now it has a challenger- fr... more

In her 15 year long career, Kangana Ranaut has given us many terrific performances to remember-- ... more