OMG: Here's How Much Bahubali 2 Makers Are Spending On The Film
Bahubali last year broke a lot of box office records. But not to forget that the movie was made on a budget of approximately 180 Crores. It went on to earn 600 crores on the worldwide box office. The movie was an epic of magnificient proportions and its budget speaks in the favour of the statement.
In several reports it has been claimed that the producers are spending Rs 30 Crores on the climax of the sequel. The climax of the last movie was shot on budget of 15 crores. The grandeur of the epic ending was loved by the people so much that the makers are making it grander, more expensive and appealing than the last time.
The movie took cues from a lot of hollywood projects, according to international critics but the vision of a single person substantiating into a great-grand magnum opus was a heartening thing to see. The reports also claim that the preparations are in the final stage and the shooting will commence in the coming days.
Trying to predict the expense that the movie-makers could actually incur we bring out a breakdown of the budget of the latest movie offering:
1)Rajamouli will be earning at least 20 crores for the film as he earned 16 crores for the last one.
2) Prabhas is set to take 8-10 crores home.
3) Actors along with Prabhas in the movie: Tamannah Bhatia, Rana Daggubatti, Anushka Shetty will earn an undisclosed amount.
4) The last one was shot in 150 days while this version might span over 180 days. A day of shooting costs 3-4 Lakh/Day and the sets were worth 20-30 crores.
5)Camera Work is the most important aspect and Senthil Kumar, the cinematographer will make 2 Crores or more.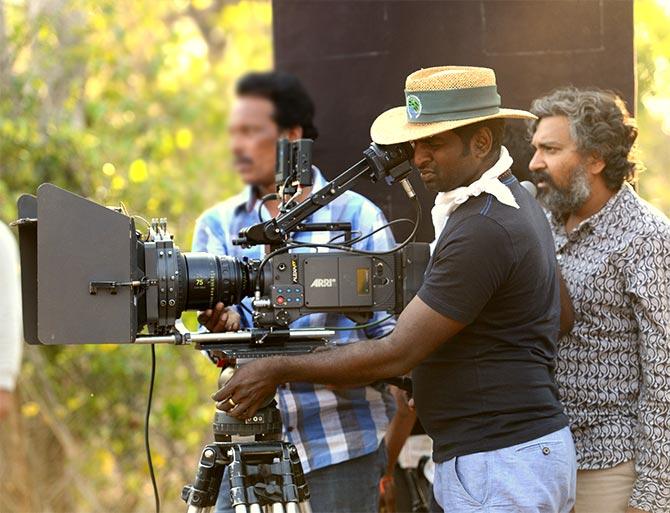 6) Lighting of the set will cost 1-2 Crores according to the last movies.
7)Post Production to cost 5 Crores
8) Graphics and visual expenses to cost 3-5 Crores.
9) Dubbing for the movie to be understandable to the non-Telegu speaking audience will cost around 5 crores. The movie releases across at least ten thousand screens across globe.
10) Promotions will cost in the span of 20-25 Crores across all the regions. Unless they decide to pull out an expensive trick out of its sleeve.
11) Climax of the movie as reported in the reports will be shot for more than 30 Crores.
All the figures are tentative and are subject to changes. Being compiled from several sources, the numbers have been anticipated by taking note of last movie. The total sum has been left undone because the final figure might change.
Also Read stunning facts about Baahubali the sequel.
Get personalized recommendations on what to watch across 35+ OTTs only on
OTTPlay
LATEST REVIEWS
If biopics were the flavour of the season in the last few years, then now it has a challenger- fr... more

In her 15 year long career, Kangana Ranaut has given us many terrific performances to remember-- ... more

Shang Chi and The Legend of the Ten Rings is a big diversion from the humdrum Marvel affairs that... more