RANKED: 8 Best Biopics To Be Ever Made in Bollywood
Now that M.S. Dhoni: The Untold Story has ended our long wait, we would like to stress once again biopic-genre is slowly becoming one of the most trustworthy tools for Bollywood filmmakers.
This year alone Bollywood has made movies about a disgraced cricketer, a brave flight attendant, an unfortunate farmer and a homosexual professor.
But this trend isn't new as Bollywood has always resorted to this genre, even it is not as frequent and apparent as it now.
Here are the times when this 'formula' was done right:
#8 The Legend of Bhagat Singh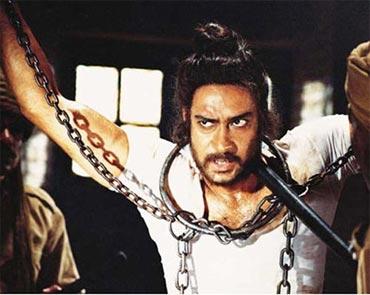 In 2002, freedom fighter Bhagat Singh was portrayed in three separate films but it was the Rajkumar Santoshi project that hit the more right chords. This was largely because of Ajay Devgn's fine performance as the ferocious eponoymous hero.
#7 Rang Rasiya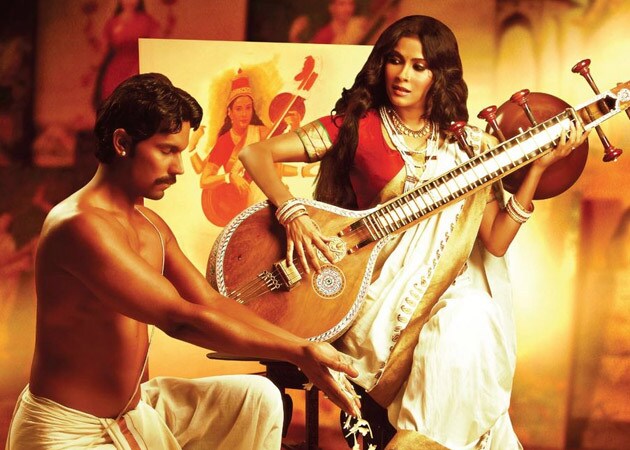 Though chances are that you haven't even heard about this film but let us assure you it is one of the best biopics to have ever made in this industry. Based on the life of famed painter Raja Ravi Sharma, this movie starring Randeep Hooda and Nandana Sen will rock with you its visceral nature.
#6 Bhaag Milkha Bhaag
One of those stories that was begging to be told to a wider audience, this movie about Indian runner Milkha Singh is a tribute to the will of a great sportsperson and his one big regret.
#5 Netaji Subhas Chandra Bose: The Forgotten Hero
Making a movie political figure -- no matter what time in history he belongs to -- is a tough task for filmmakers in this country. Obviously this was the cause of a lot of protests. But the movie itself is a terrific representation of the complexities surrounding one of the most popular names in Indian history.
#4 The Dirty Picture
Biopic is such a loaded term that one only associates it with certain level of earnestness. But The Dirty Picture broke that mould as it portrayed the life of popular erotic actress Silk Smitha in a spectacular fashion.
#3 Shahid
Biographical movies are generally attributed to important or controversial individuals. In compared to that lawyer and human rights activist Shahid Azmi is somewhat unimportant, right? Wrong. This brilliant Hansal Mehta film tells a story of a seemingly common man whose life's events have much larger implications.
#2 Paan Singh Tomar
With this film, Tigmanshu Dhulia brought forward the incredible true story of athlete-turned-bandit Paan Singh Tomar. The director's assured vision and a haunting performance by Irrfan Khan makes this movie a truly essential watch.
#1 Bandit Queen
Just like Paan Singh Tomar, this movie is a riveting tale about a fascinating individual. Based on the life of bandit Phoolan Devi, this movie delves into the haunting backstory of the protagonist and how her past made her for who she is. Seema Biswas is unforgettable as the raw, vile and haunted individual.
Read more: RANKED: The 10 Best Bollywood Action Movies of All Time
Get personalized recommendations on what to watch across 35+ OTTs only on
OTTPlay
Related Content
LATEST REVIEWS
Sunny the latest directorial venture of Ranjith Sankar has the same flaws as some of his earlier ... more

If biopics were the flavour of the season in the last few years, then now it has a challenger- fr... more

In her 15 year long career, Kangana Ranaut has given us many terrific performances to remember-- ... more