And The Ghanta Award Goes To....
Putting an end to the crazy award season, even the worst films and performances got some much deserved recognition at The Ghantas!

Honouring the worst of Bollywood 2014, here are all the winners of The Ghanta Awards!


Worst Actress award went to Sonakshi Sinha for Holiday and Action Jackson!


Source www.fredgifhunter.tumblr.com


Worst Brand Endorsement - Vivek Oberoi for Swachh Bharat Campaign!


Source www.love-vivekoberoi.tumblr.com


'WTF is That' award went to none other than Ajay Devgn for Action Jackson!


Source www.facebook.com/TheGhantaAwards


The Worst Song Ever trophy was awarded to Himesh Reshammiya's 'Ice Cream khaungi' from The Xpose. This song defeated the likes of Caller Tune from Humshakals and Photocopy from Jai ho!


Those of you who're alien to the song should watch it RIGHT NOW to see how much it deserved being called the worst song of the year!


Worst Supporting Actor award went to KRK a.k.a Kamaal Rashid Khan! 2 Rs. People can rejoice!


KRK took offence to The Ghantas and reacted on Twitter, to which the team sportingly requested him to at least accept the trophy.


@kamaalrkhan Errrr... We sure do! Please do come collect you award. #TheGhantas

— The Ghanta Awards (@theghantas) March 8, 2015

However, Worst Actor award(s) went to three incredibly talented gentlemen who took the wrong road in the recent past! The Humshakals Trio - Saif, Riteish and Ram Kapoor!


Singers Shaan and Mika Singh proved that they should stick to singing after bagging the trophies for the Worst Debutante of the year! Unfortunately, Balwinder Singh became infamous.


Source www.glamsham.com


This one, we'd like to believe, is all in good spirits! Worst Couple of the Year - Arjun Kapoor and Ranveer Singh for all the excessive bromance on and off reel.


Source www.indianexpress.com


'That's anything but sexy' award went to Sonakshi Sinha (Again)!


Kunal Rao keeps the crowd laughing with the 'That's Anything But Sexy' Category! #TheGhantaspic.twitter.com/2pJXL5HmOv

— The Ghanta Awards (@theghantas) March 8, 2015
Most Controversial Moment of 2014 - Deepika and TOI for cleavage gate! Very well deserved!


Source www.desispy.com


Worst Case of Miscasting - Sonam Kapoor as a physiotherapist in Khoobsurat!


Source www.we-heart-bollywood.tumblr.com


'Shit Nobody Saw' award went to Harman Baweja!


Source www.youtube.com


Worst Director - Farah Khan for Happy New Year!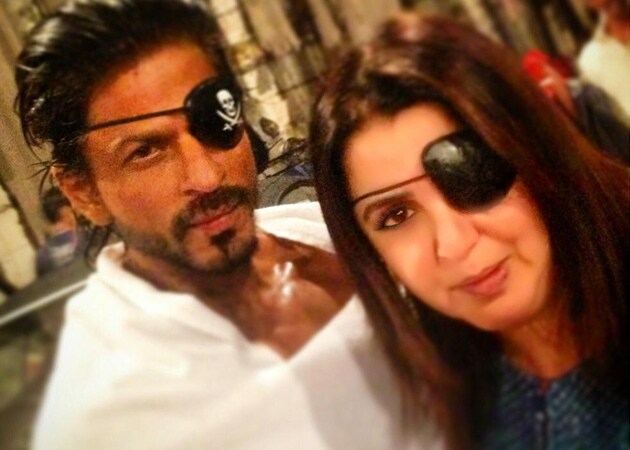 Source www.movies.ndtv.com


Worst Film - Humshakals!


Source www.amardeshprotidin.com


Get personalized recommendations on what to watch across 35+ OTTs only on
OTTplay
LATEST REVIEWS
Kriti Sanon and Pankaj Tripathi are two incredibly talented actors who have shared the screen twi... more

There has been quite some chatter about Ek Duaa. The film, which stars Esha Deol Takhtani and can... more

Priyadarshan lovers in Bollywood are in for a disappointment as the filmmaker returns to Bollywoo... more