Here's How Fawad Khan Has Pissed Off Bollywood Biggies With His Comment On The Artists Ban!
The trouble in B'Town over casting Pakistani artists is getting more and more twisted each passing day! After the MNS threat to Pak artists in Bollywood news surfaced that all of them had returned home, but the story never ended there, upcoming Bollywood films that have cast Pakistani artists were heavily boycotted and celebrities like Karan Johar, Shah Rukh Khan and Mahesh Bhatt were heavily condemned and targeted. Now the Indian Motion Pictures Producers' Association (IMPPA) has proposed a ban on Pak artists till the relations between the two nations soften. Fawad Khan interestingly had rubbed off on the wrong side of the association as rumors float the actor made sharp comments on the ban! In interview with spotboye, The IMPPA president, expressed his resentment with the actor!
Source: tribune.pk.com
Yes, the Pakistani actor has upset the President of IMPPA president Mr. T.P. Agarwal who expressed his disappointment saying that he heard from a certain section of media that Fawad Khan commented on the ban saying, 'Bollywood kisike baap hai kya?'
Source: stmarkschool.com
Well, as shocking as the comment is coming from one the seemingly humble actors the industry had from Pakistan, it has certainly not gone down well with the associations of the industry! Mr. agarwal further added to what he heard saying,"Look, I have heard that Fawad has told a section of the media in Pakistan that 'Hindustani logon ka dil bahut chhota hai'.
Source: flimycat.com
While the Fawad's comment wasn't a matter of discussion in the meeting of IMPPA that proposed the ban, the comment none the less has reached them all and upset them. T.P. Agarwal also expressed remorse that no Pakistani artist except Adnan Sami condemned the Uri terror attacks and expressed solidarity with India,"I must say that I am shocked that Pakistani artistes are not coming forward to condemn the Uri attacks Adnan Sami just sprang up to be the lone exception."
Source: spotboye.com
Fawad' s Ae Dil Hai Mushkil which is due to release this Diwali is also facing widespread condemnation and supporters of the ban ask for removal of his part in the film. The IMPPA president who has a meeting due with MNS chief says he will try and ease the pressure on ADHM, "I will put in efforts to convey to them that ADHM was shot much before our equation with Pakistan reached an all-time low. So let us not throw spanners in films which have Pakistani artistes and are on floors. It is just that they should not be cast in new projects hereafter."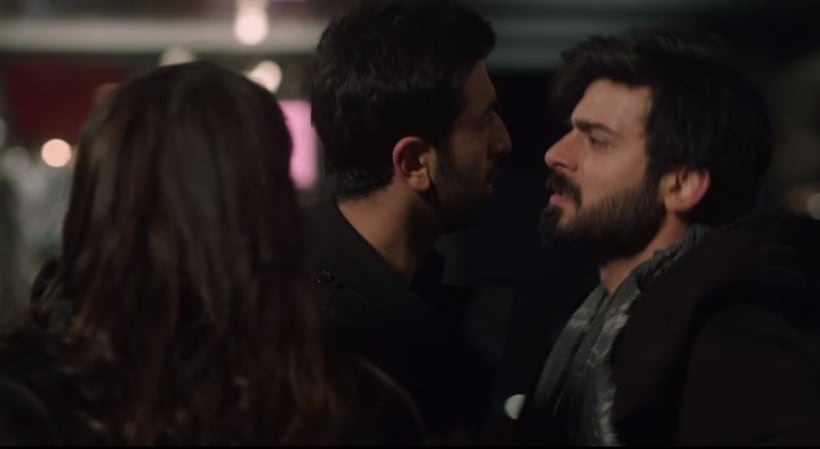 Source: indianexpress.com
While the allegations on the actor yet need to be proven or clarified, it seems for now he had landed himself in the not so good books of the industry officials!
Also Read: 17 Pakistani Imports That Bollywood Loves!
Get personalized recommendations on what to watch across 35+ OTTs only on
OTTPlay
Related Content
LATEST REVIEWS
If biopics were the flavour of the season in the last few years, then now it has a challenger- fr... more

In her 15 year long career, Kangana Ranaut has given us many terrific performances to remember-- ... more

Shang Chi and The Legend of the Ten Rings is a big diversion from the humdrum Marvel affairs that... more