We Didn't Give It Back - World Cup 2015
Team India's first match in the World Cup 2015 and it wins it against Pakistan like a boss!



Ladies and Gentlemen, let us give it up for our Lagaan moment!


Source: masschill.com



Open the champagne, we got this, AGAIN!


Source: india-forums.com



The smugness feels good... #Wedidntgiveitback


Source: india-forums.com



What can we say? We just won't compromise on cricket and Shah Rukh Khan


Source: storyalert.com



Monday office blues not seeming so bad now huh?


Source: storyalert.com



TBH though, there was a time when we felt that India will lose!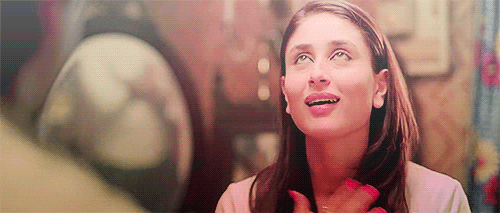 Source: trv2auh.blogspot.in



But we sprang back with a roar!


Source: fitflea.com



Everything is good in life - your girl has never looked this attractive, your salary seems fine and why not - WE OWNED THIS match!


Source: marsshreya.blogspot.in



Next Stop : The 2015 World Cup trophy. Hayye nazar na lage!


Source: bollywood.glooce.com
Get personalized recommendations on what to watch across 35+ OTTs only on
OTTplay
LATEST REVIEWS
Kriti Sanon and Pankaj Tripathi are two incredibly talented actors who have shared the screen twi... more

There has been quite some chatter about Ek Duaa. The film, which stars Esha Deol Takhtani and can... more

Priyadarshan lovers in Bollywood are in for a disappointment as the filmmaker returns to Bollywoo... more