6 Roles That Prove That Irrfan Khan is India's Biggest Actor in Hollywood
In the past few years, Indian films are growing in stature. No, it is not just because Indian films are earning more domestically and thus becoming bigger and better as a result. But Indian films have started to get attention from the rest of the world as well. By and large, this has resulted two things:
First Indian films are more recognsied that they are before i.e. Indian films are entering international film festival and getting released in more countries,
And secondly, there is more cross-pollination i.e. our professionals are collaborating more and more in foreign projects and vice versa--and that is where Irrfan Khan has shined more than anyone else.
Even though the likes of Priyanka Chopra and Deepika Padukone are making waves in the West, it's the talented actor who is the only true representative of India abroad, especially Hollywood. Inferno, which releases on October 14 in India, is latest example of that.
(Read more: Here's How Irrfan Khan Can Cause Envy To Every Actor In Country!)
The actor, who has constantly been in memorable roles in Hollywood, has also given some given some exemplary performances as well.
#1 SLUMDOG MILLIONAIRE
This Oscar-winning movie was a showcase for India and a lot of its actors. One of the prominent ones Irrfan Khan, whose role as a sympathetic Police inspector was a crucial one in the movie's narrative.
#2 A MIGHTY HEART
Anothercritically acclaimed Hollywood project that used a lot of South Asian actors but this time Irrfan Khan's role had much more meat. Though he still played a police-inspector, his role easily stands out in the movie.
#3 THE AMAZING SPIDERMAN
Superhero movies are easily the most watched genre when it comes to Hollywood movies. And to play a key role in a movie that grossed over $750 million worldwide is a no minor feat.
#4 JURASSIC WORLD
One might feel that Irrfan Khan's role in The Amazing Spider-Man wasn't that significant, should then consider Jurassic World. The actor played the role of an eccentric billionaire Simon Masrani who builds the dinosaur park in the first place. The movie was praised for its visuals and performances and joining the elite club of movies that hae grossed over $1 billion.
#5 THE NAMESAKE
Based on a popular book by Jhumpa Lahiri, this Mira Nair highly acclaimed detailed the life of immigrant Bengalis in the United States. Irrfan Khan, for his role, was nominated for the highly prestigious Independent Spirit Award for Best Supporting Actor.
#6 LIFE OF PI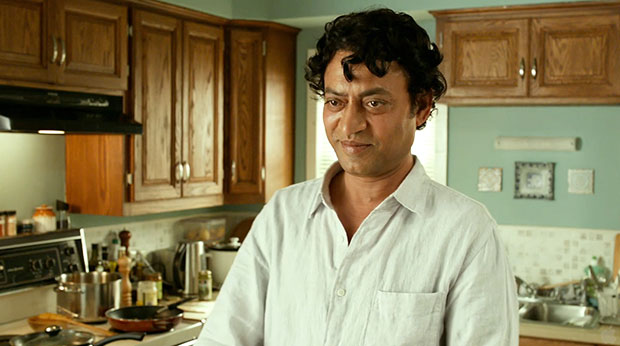 Irrfan Khan dazzled audiences the world over in this Oscar-winning movie, which was directed by Ang Lee. His role as the protagonist and narrator of the film is etched onto the consciousness of many movie-goers.
Read more: These 28 Hollywood Movies Are The Reason We Can't Wait for 2017

Get personalized recommendations on what to watch across 35+ OTTs only on
OTTPlay
Related Content
LATEST REVIEWS
If biopics were the flavour of the season in the last few years, then now it has a challenger- fr... more

In her 15 year long career, Kangana Ranaut has given us many terrific performances to remember-- ... more

Shang Chi and The Legend of the Ten Rings is a big diversion from the humdrum Marvel affairs that... more