It's Piku V/S Bombay Velvet - Deepika Wins Ranbir Loses
I bet all of you have watched Piku till now, and will therefore agree with me when I say that Piku was a fantastic movie. The question is, should you have spent your hard earned money on watching Piku again or Bombay Velvet instead?

It's Ranbir VS Deepika at the box office and Deepika has won it this time! Wondering how? Here's how!


Story:

Piku - 4
Bombay Velvet - 2


With all due respect to Anuragh Kashyup, Piku was a more entertaining and engaging story than Bombay Velvet by far. Stories like Bombay Velvet, are liked ony by a particular type of audience.


Source: oddpad.com



Soundtrack:

Piku - 4
Bombay Velvet - 3


While both Piku and BV had an awesome soundtrack, Piku's was more soothing!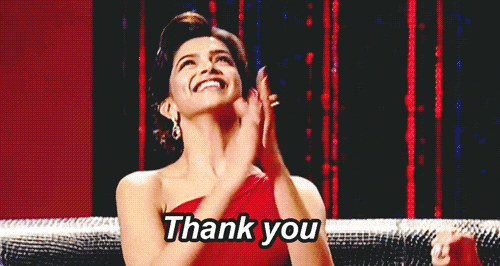 Source: giphy.com



Performance:

Piku - 4
Bombay Velvet - 2.5


The performances of all actors in both the movies were fantastic. However, Amitabh Bachchan took the cake away for Piku by playing a typical Bengali father really really well.


Source: india-forums.com



Visual Beauty:

Piku - 3
Bombay Velvet - 5


Bombay Velvet was one of the most gorgeous looking movies of Indian cinema, period.


Source: fredgifhunter.tumblr.com



Boring and stretched:

Piku - 1
Bombay Velvet - 3


Bombay Velvet scores far more points for being boring and long than Piku. The total run time of BV is 2hr 50 min. Phew!


Source: popxo.com



Paisa Vasool:

Piku - 5
Bombay Velvet - 2


After watching Piku, no regret will come to your heart for spending money. However, Bombay Velvet may seem a waste of time and money!


Source: india-forums.com



Could Karan Johar save the fate of Bombay Velvet?


Source: degrassi.wikia.com



Umm, better luck next time Ranbir!


Source: india-forums.com
Get personalized recommendations on what to watch across 35+ OTTs only on
OTTplay
LATEST REVIEWS
Kriti Sanon and Pankaj Tripathi are two incredibly talented actors who have shared the screen twi... more

There has been quite some chatter about Ek Duaa. The film, which stars Esha Deol Takhtani and can... more

Priyadarshan lovers in Bollywood are in for a disappointment as the filmmaker returns to Bollywoo... more