Revealed: Details Of Ajay Devgn's Abusive Phone Call To Karan Johar
The tiff between former best friends Karan Johar and Kajol doesn't seem to bite the dust. In a recent interview with a news channel, Karan was quoted saying the following:
"He (Ajay) called me and shouted at me and said some really nasty things because he heard at a party that I said some things about his wife. I just felt that hearsay cannot be the reason for anyone to pick up the phone and say unsavoury things to anyone else. You have to give me the chance to defend myself,"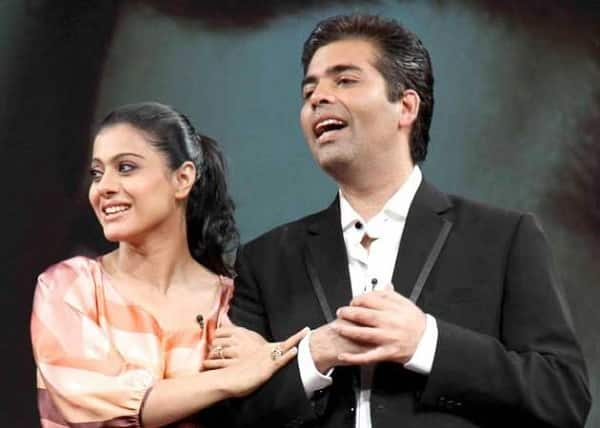 source bollywood life
Karan further added, "He put out a statement saying there should be an investigation and she re-tweeted it saying 'SHOCKING'. And that was it. I felt she should have not allowed her husband to say such things about me and even if he had, she shouldn't have endorsed and thirdly she should have picked up the phone and called me and said sorry for that entire situation. I did like to say and I stand by it is that this is not a phase, a feeling that will change. No matter what, she's out of my life."
Before this, in his book, An Unsuitable Boy, he has vividly mentioned about his fall out with Kajol and the reasons why this happened.
Noticeably, Kajol has maintained pin drop silence over this entire hoopla of reportage over her fall out with Karan Johar. The only time she remotely expressed her angst was when KRK defamed K Jo for bribing him to bad mouth Ajay's Shivaay.
Don't you think it's time they move on?
Get personalized recommendations on what to watch across 35+ OTTs only on
OTTPlay
Related Content
LATEST REVIEWS
If biopics were the flavour of the season in the last few years, then now it has a challenger- fr... more

In her 15 year long career, Kangana Ranaut has given us many terrific performances to remember-- ... more

Shang Chi and The Legend of the Ten Rings is a big diversion from the humdrum Marvel affairs that... more