6 Years of Lootera: What Truly Made It A Cinematic Gem?
From visual serenity playing a perfect background to silent expressions doing more of the talking, 6 years ago on this day when Ranveer Singh-Sonakshi Sinha starrer Lootera released, cinema was blessed with a gem we can relish till eternity. The creative masterpiece that regrettably got lost in the vibrant and loud colors of commercial cinema may not have found its deserving fate at the box office, but it is still considered as the best we've seen Ranveer and Sonakshi in.
The aesthetics of cinema that gloriously embraced the big screen with subtle romance and heartfelt emotions made for a perfect viewing experience that audiences could have hoped for. Directed by Vikramaditya Motwane, Lootera without an inch of doubt is one of the best films to have come out in the last 6 years.
Let's take a look at what made Lootera such a special movie experience:
Direction
Vikramaditya Motwane as a young devoted filmmaker that he is, had come out making a spectacular film in the looks of Udaan previously. With Lootera , he confirmed how seasoned he was with the understanding of projecting true emotions wrapped in a mesmerizing narration. He cast Ranveer and Sonakshi which back then was a surprise given the kind of movies they had done, but got them to deliver their career best performances. His understanding of the product he needed was so clear that everything he perhaps visualized was brought to screen almost magically.
Performances
The soul and essence of Lootera was its incessantly gripping performance from its lead. Ranveer Singh as Varun and Sonakshi as Pakhi were into their characters just like they were needed to and excelled in their deep and layered roles. Ranveer as a quite introvert guest who innocently falls in love with Pakhi was as impressive as the perilously evading thief who is seeking shelter. Sonakshi on the other hand was just as fabulous as she could get. As a lively rich daughter who has no shame in admitting her love and expressing her wishes, she wins your heart almost immediately and later brings immense sympathy along as a patient who's probably living her last days. Lootera belonged to its lead pair without a doubt!
Visual Delight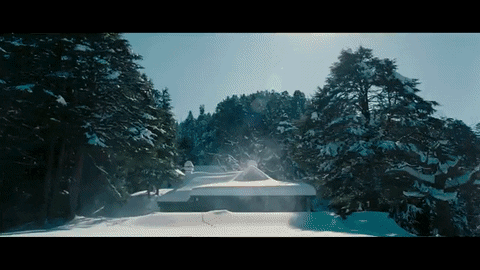 Lootera was a visual delight with all its ability. While the first half took us back to the times of ancient houses, vintage cars and absorbing settings, second half set in Dalhousie was as mesmeric as it could. The film was a treat to our eyes and besides the creative offering it gave us as a whole, its visual sweetness was just too much to get away with. All credits to its cinematography and excellent production design.
Aesthetic Elements
Lootera was a complete film and it hardly missed a chord here and there. What made it a complete top notch cinematic product was its accomplishment in all the necessary areas that do not go unnoticed. While Amit Trivedi's music was a perfect compliment to the already glowing narration, the background music was equally emotive.
From its picture perfect writing to excellent camera work, there was nothing Lootera lacked at. Of course its calm and quite treatment didn't go down very well with quite a large section of audience, it mostly did everything right. In fact, film's support cast too was an effective bunch of performers who made sure to make their presence felt.
The last Leaf
Film's descending portion and particularly its climax was based on O Henry's beautiful short story The Last Leaf. How magnificently Motwane adapted it into his own screenplay was magical. Whoever's watched Lootera can never forget the sequence where Ranveer ties up a leaf to the tree to not let Sonakshi give up hope, it is supremely beautiful to say the least. The film with its little last leaf element expressed a lot of emotions that Vikram wanted to bring out through love.
Yes the film failed, we don't see it anywhere in the list of stroke of geniuses in India, but anybody who's seen this big screen creation even once would know, it was truly a masterpiece, a cinematic masterpiece!
Get personalized recommendations on what to watch across 35+ OTTs only on
OTTPlay
Related Content
LATEST REVIEWS
If biopics were the flavour of the season in the last few years, then now it has a challenger- fr... more

In her 15 year long career, Kangana Ranaut has given us many terrific performances to remember-- ... more

Shang Chi and The Legend of the Ten Rings is a big diversion from the humdrum Marvel affairs that... more