Here's Why Bollywood Can't Forget Mani Ratnam
A lot of times those of us who follow Bollywood don't think beyond Hindi films.
We follow only those actors that appear in Hindi films, we listen to only the songs that are sung in Hindi, we recognise only the directors that make films in Bollywood.
But Indian cinema stretches beyond Bollywood. A lot of the actors and directors who work in Bollywood either work in other industries of Indian cinema simultaneously, or have worked in the past.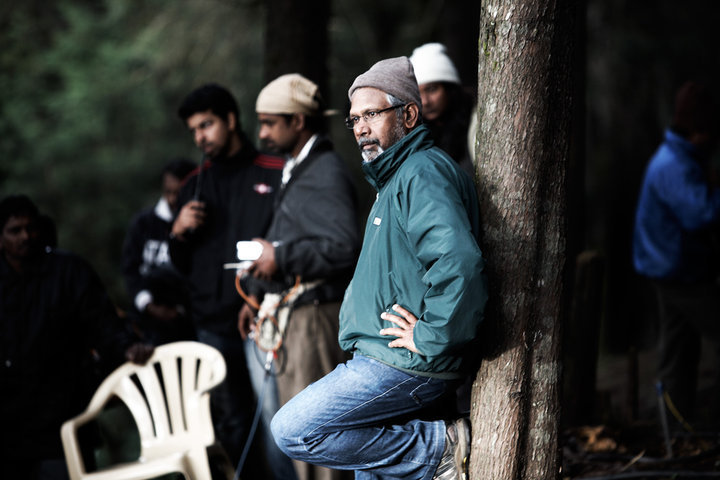 And some like Mani Ratnam work in Bollywood from time to time, subtly reminding us of their presence and talent before they move away.
In a career that spans three decades, Mani Ratnam has largely made Tamil films. He has experimented with various genres and has constantly introduced the audiences to new styles of filmmaking. He is the one who brought A.R. Rahman to the world of films and his partnership with the musical maestro since is unparalleled in this era.
But we mostly know him for his contribution to Bollywood. In all these years, he has only made five films in Hindi.
Let's recap all of them:
Dil Se.. (1995)
Source: Tumblr
By 1995, Mani Ratnam was already a prolific filmmaker in Tamil Cinema. Some of his films were already considered to be classics and he was among the top directors in the industry. Dil Se.., which became his first feature in Hindi, only added to his legend. Starring Shah Rukh Khan and Manisha Koirala, the film has become known for depicting an intense love story and its politically charged setting. The film also marked the debut of Preity Zinta and was the introduction of A.R. Rahman to Bollywood.
Saathiya (2002)
Source: Tumblr
Mani Ratnam's next Bollywood movie was the remake of his old one. Saathiya, which was the Hindi version of Mani's Tamil film Alaipayuthey, had Vivek Oberoi and Rani Mukherji in the title roles. Like the Tamil film, the soundtrack was given by A.R. Rahman. Saathiya, which told a story of newly married couple, became a critical and commerical success and won 6 Filmfare awards.
Yuva (2004)
Yuva had six relatively young actors part of three separate storylines. The film, which is set-up in Kolkata, was shot simultaneously in Tamil as Aaytha Ezhuthu and is arguably the best Hindi film he has made. Featuring a brilliant soundtrack by A.R. Rahman, the film won critical acclaim for his story structure and the performances of its actors. The film, like his previous film, ended up winning 6 filmfare awards.
Guru (2007)
Partly inspired by the life Dhirubhai Ambani, Mani Ratnam's Guru is best known for Abhishek Bachchan's breathtaking performance. Not to say the film was too bad either; winning praise domestically and internationally. The film, which also had Aishwarya Rai and Vidya Balan, was also a huge commercial success. And, like always, A.R. Rahman was sensational.
Raavan (2010)

Casting Abhishek Bachchan and Aishwarya Rai once again in the main roles, this is the only misstep taken by Mani Ratnam in Bollywood. The film was criticised for its confused plot and uneven editing, and failed commercially as well. Notably, the movie was released side-by-side with its Tamil version Raavanan, which went on to become a success.
That was six years ago and we pray that he turns his attention to Bollywood soon.
Get personalized recommendations on what to watch across 35+ OTTs only on
OTTPlay
Related Content
LATEST REVIEWS
Fans were intrigued when it was announced that Bollywood's Bhaijaan Salman Khan will be joining h... more

Right from the moment Chhorii's teaser had released, I was kind of intrigued. Let me put it out t... more

If you have been an audience to any of writer turned filmmaker Milap Zaveri's previous works, you... more