RANKED: 5 Best Performances Of Manoj Bajpayee!
There are few actors in India who have done a great deal of mainstream acting without turning into a star. Manoj Bajpayee, who little by little, has made his way into the ways of Bollywood fans all around. The recent example being is the fact that he won two Filmfare awards--an award show that generally honour popular and commercial stars, not the ones like Mr. Bajpayee certainly is.
The actor, who has been sturdily performing his roles for more than two decades now, isn't new to winning acclaim and awards in the process. But, having said that, widespread recognition is something that has eluded him for most of his career. However, something has changed in the past few years. His performances in the past few years have elevated him to an important stature: He is now considered as a force to be reckoned with; an actor to be both recognised and appreciated.
And while it is heart-warming to see such a talent get recognised and become famous, what we still love most about him are him memorable performances:
#5 PINJAR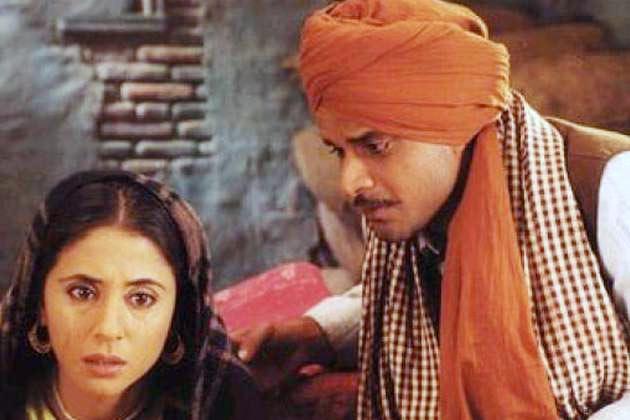 A performance without a trace of inauthenticity, Manoj Bajpayee was multi-layered role in this Chandra Prakash Dwivedi is easily among the best he has done--or will ever do.
#4 SATYA
His star-making role. After giving him a chance in his film Daud, an impressed Ram Gopal Verma handed Bajpayee his first prominent role in his next film Satya. His chilling performance as the underworld don Bhiku Mhatre, not only won him the National and Filmfare award but till date is referred as a testament of his unique talent.
#3 GANGS OF WASSEYPUR
Bajpayee entered a new stratum in terms of his career when he was cast in Anurag Kashyap's crime saga Gangs of Wasseypur. His performance as the goofy, vindictive, foul-mouthed and lecherous Sardar Khan is one of the actor's most identifiable roles.
#2 SHOOL
source: YouTube
Another Ram Gopal Varma film where Manoj Bajpayee shone. The actor was a revelation in this cop drama about an honest cop who is fighting forces much larger than himself.
#1 ALIGARH
Playing a role of a real-life gay professor in the contemporary India was enough of a challenge in itself. But to play that role with such quiet intensity, such nuance, Manoj Bajpayee not only delivered one of the best performances of last year, but of the last decade.
See more:
Get personalized recommendations on what to watch across 35+ OTTs only on
OTTPlay
Related Content
LATEST REVIEWS
Sunny the latest directorial venture of Ranjith Sankar has the same flaws as some of his earlier ... more

If biopics were the flavour of the season in the last few years, then now it has a challenger- fr... more

In her 15 year long career, Kangana Ranaut has given us many terrific performances to remember-- ... more