5 Reasons Why MS Dhoni: The Untold Story Will Be The Sports Biopic We All Deserve
We have been raving about M.S. Dhoni: The Untold Story even before its trailer dropped. But it was not until the moment we saw the first bit of footage from the movie, we believed what we were hoping for before.
Directed by Neeraj Pandey, the movie would tell the origin story of the most decorated Captain in the history of Indian Cricket. Besides Sushant Singh Rajput playing the lead hero, the movie also stars Anupam Kher, Disha Patani, Kiara Advani and Rajesh Sharma.
(Read more: Trailer Breakdown: "M.S. Dhoni: The Untold Story" Presents a Glorious Tale of a Cricketing Hero)
Now, after a long waitl, the movie wil release this Friday and we are suppressing our excitement when we say we are optimistic about it.
Here are the reasons:
An ace Director with impeccable track record.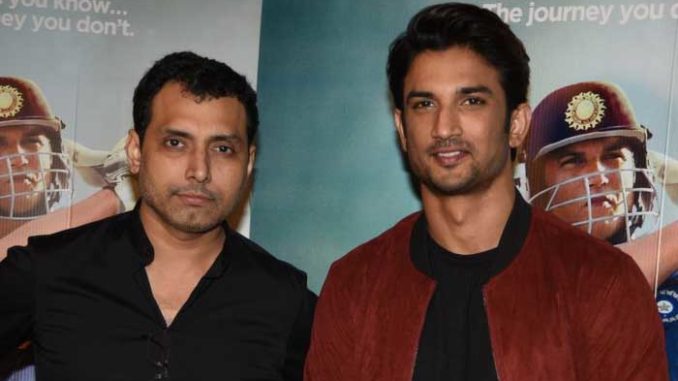 The biggest reason the move is a safe bet is the filmmaker who is making it. In the past, Neeraj Pandey has blown us away with the films A Wednesday, Baby and Special 26, and M.S. Dhoni: The Untold Story looks to join that impresive list.
The actor who is playing the subject.
It might a little early to judge but we have been convinced by Sushant Singh Rajput. A biopic requires an actor that can convince audiences that he is the subject. And when the biopic is about a contemporary hero, that convincing is even harder. But Shuddh Desi Romance has struck all the right notes with the audiences.
A slew of talented actors to support the lead.
Anupam Kher, Bhumika Chawla, Rajesh Sharma and Kumud Mishra are some of the actors that will guide this movie to its rightful end.
Real names, real stakes.
The biopic, unlike most other Bollywood biopics, seems to not be made to please its subject. Not to say it will be downright brutal in its asessment but it won't be preachy either. The movie will explore thorny subjects like Dhoni's exclusion of senior players like Sourav Ganguly and Rahul Dravid from the senior team. The movie will also potentially deal with Dhoni's falling out with Yuvraj Singh.
The movie will release on September 30.
Read more: 15 Photos That'll Make You Thank TV For Giving Bollywood, Sushant Singh Rajput!
Get personalized recommendations on what to watch across 35+ OTTs only on
OTTPlay
Related Content
LATEST REVIEWS
Sunny the latest directorial venture of Ranjith Sankar has the same flaws as some of his earlier ... more

If biopics were the flavour of the season in the last few years, then now it has a challenger- fr... more

In her 15 year long career, Kangana Ranaut has given us many terrific performances to remember-- ... more