OMG: This Guy Sneaked Into Big B's House And The Reason Is Filmy AF!!
Fans in India are known to worship bollywood stars wholeheartedly. They are known to go to any extent to get a glimpse of their favorite star. And in Mumbai, fans even get to meet and greet the stars at their home. And Amitabh Bacchan is the BIGGEST star of bollywood as he has a fan base ranging from old ones to the new age admirers.
This weekend Amitabh Bachchan came out to greet his fans. As usual there was a crowd outside his bungalow and amidst the crowd one man even managed to sneak into his house.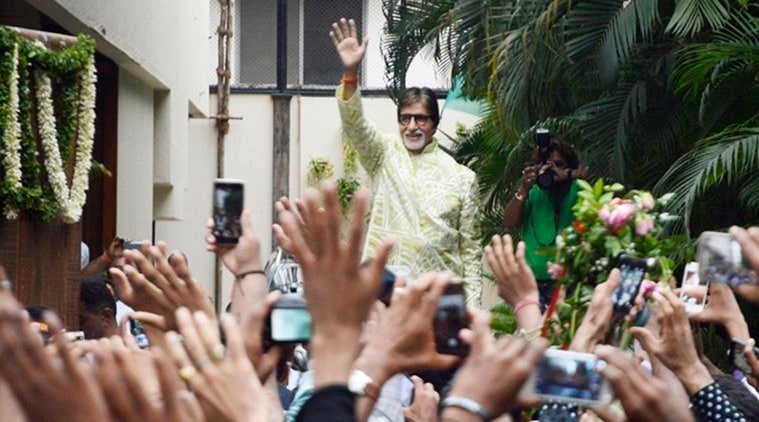 As reported by DC Entertainment, when he was finally caught by the police, he told them that his name is Bullet Banwarilal Yadav and is a Bihari living in Pune and wanted to dedicate a Bhojpuri song to his favourite star. Well its not this easy to meet your favorite star in India. But don't go the Fan way either.
Get personalized recommendations on what to watch across 35+ OTTs only on
OTTPlay
LATEST REVIEWS
If biopics were the flavour of the season in the last few years, then now it has a challenger- fr... more

In her 15 year long career, Kangana Ranaut has given us many terrific performances to remember-- ... more

Shang Chi and The Legend of the Ten Rings is a big diversion from the humdrum Marvel affairs that... more