Priyanka Chopra Or Deepika Padukone: The Bigger Bollywood Export?
Both Priyanka Chopra and Deepika Padukone as actors are forces to reckon with, if we contemplate on the current bollywood scenario. Both are excellent actors, fashion icons, strongly independent women who started their careers on their own merit. Another accolade both the actresses have bagged is the Hollywood recognition as both are set to make their power pact debuts in the West. We have seen them together on screen for Sanjay Leela Bhansali's Bajirao Mastani in 2015 and both gave a commendable performance. When its comes to who of these two is a bigger name, most would have to sit and count their merits and so do we!
Source: hindustantimes.com
The Bollywood Factor -
Priyanka Chopra - Having bagged the title of Miss World at the onset of the millenium, Priyanka turned to acting and made a head start with The Hero – The Love Story Of A Spy back in 2002. The film didn't perform really well, but Priyanka held on and over a course of delivering more flops then hits in a naccent career she delivered some really memorable and strong performances in her over a decade long career in the industry like Aitraaz (2004), Don (2006), Fashion (2008), Dostana (2008), Kaminey (2009), Saat Khoon Maaf (2011), Don 2 (2011), Barfi (2012), Gunday (2014), Mary Kom (2014) , Dil Dhadakne Do (2015). Her career has seen ups and downs but she is a seasoned actoress with a wide variety of roles in her kitty.
Deepika Padukone – The long legged lass was launched with a big Bollywood film Om Shaanti Om, opposite Shah Rukh Khan back in 2007. Her career took a dip with her next few releases and but she came back with a bang in the years 2013 where she had a line up of major box office releases like Race 2, Ye Jawaani Hai Deewani, Chennai Express, Goliyon Ke Rasleela – Ram Leela. Thereafter the actress has not broken her stride and has always made her pressence felt whenever she was seen on the big screen. Her later performances include Finding Fanny, Piku, and Bajirao Mastani. Deepika's list of roles is finite in comparison but given her performances have been refreshing and power pact she has the potential for a wider variety which is yet to be explored. If the alleged news about her fee hike is to be believed, she will be the highest paid actress of the industry as she charges 12.6 crores for the film Padmavaati!
Priyanka has had a longer stay in the industry, but Deepika too since her debut has not faded for long from our memories.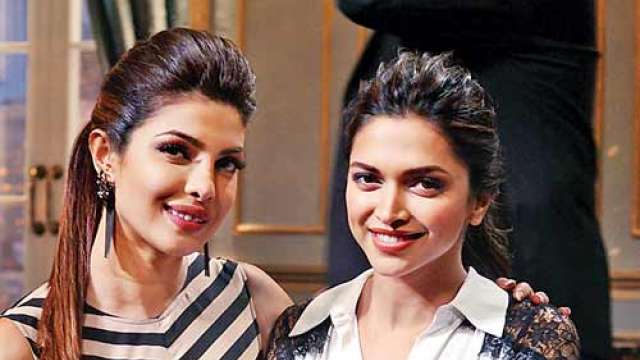 Source: dnaindia.com
The Hollywood Ventures – Both actresses are geared up for their first Hollywood films which will both be major releases of 2017. Deepika Padukone has been cast opposite Vin Diesel in XXX: The return Of Xander Cage while Priyanka has Baywatch In her kitty. While Priyanka already has a foothold of sorts in the West with Quantico, it's Deepika who was listed as Vanity Fair's pick of Hollywood's Next Generation.
Priyanka Chopra – There is a very few things that Priyanka has not laid her hands on as an actress. Her international aura however grew as a singer when with her singles like 'In My City' and 'Exotic'. Her acting breakthrough came with Quantico where she is at the helm of the TV series playing Alex Parrish, that has made her an overnight sensation in the U.S.A. The actress is also working on the second season of Quantico which will go on air in September.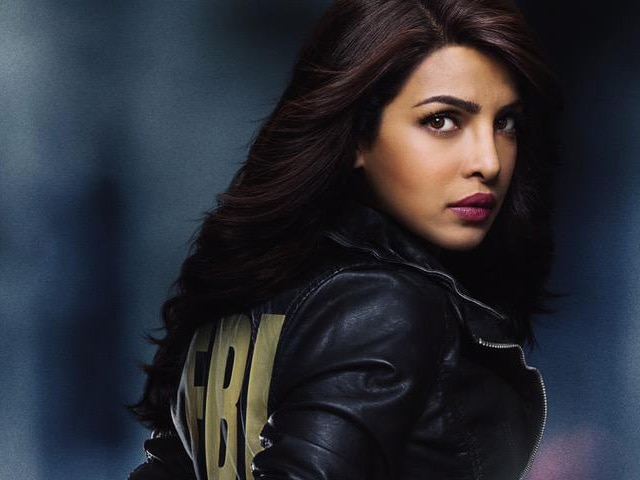 Source: movies.ndtv.com
The 34 years old actress is growing stronger with her Hollywood presence as she will be seen in Baywatch next, which is a film based on a extremely popular television venture of the same name. The film is under process and will also have big names like Dwayne Johnson, Zac Efron, David Hasselhoff. Priyanka is the lead villain in the film and we hope performance is not side tracked by enviable names like Pamela Anderson who will also be seen the film.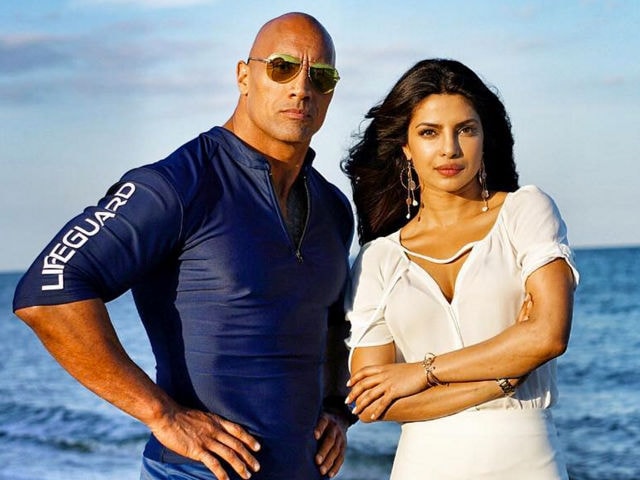 Source: movies.ndtv.com
All of this fame collectively had made her an invitee at the 2016 White House Correspondents' Dinner held at the Washington Hilton.
Deepika Padukone: Her buzz worthy Hollywood debut in XXX: The Return of Xander Cage has already got her marked as one amongst Hollywood's next generation. She will play the femme fatale in the film with mega stars like Vin Diesel, Ruby Rose, Nina Dobrev also a part of the project.It is disappointing for a lot of her fans that the screen time offered to the actress is quite finite and limited, but making it to the sequel of an already popular film series is remarkable in itself. The XXX trailers have promised global domination and this is where it seems to be kicking in for Deepika.
Source: news-villa.com
The Hollywood audience however has no backhand experience of her onscreen performances and the actress has to work her way up to which the film being a bigger franchise might add to. The actress may have to fight for eyeballs as she is sharing screen space between two other actresses who are already known names of the industry namely, Ruby Rose and Nina Dobrev.
While both actresses are said to be great friends and are doing an impeccable job at taking their country's name higher, the comparison is unavoidable since both are enviable names in Bollywood. Priyanka seems to come out as the stronger contender in the race given her stronger foot hold. It is yet to see if Deepika's XXX avtar will be a game changer in this regard, given her Vanity Fair listing and a promising start in the Hollywood industry.
Get personalized recommendations on what to watch across 35+ OTTs only on
OTTPlay
Related Content
LATEST REVIEWS
Sunny the latest directorial venture of Ranjith Sankar has the same flaws as some of his earlier ... more

If biopics were the flavour of the season in the last few years, then now it has a challenger- fr... more

In her 15 year long career, Kangana Ranaut has given us many terrific performances to remember-- ... more