WATCH: Priyanka Chopra Makes Another Awesome Apperance On Jimmy Fallon's Show
Priyanka Chopra is gaining momentum when it comes to gaining star-value in U.S. The actress, who is getting wide recognition for her role in Quantico, made another memorable appearance on the popular talk show The Tonight Show Starring Jimmy Fallon.
The actress discussed Quantico, her presence in this year's Emmy Awards and had a competition with the host Jimmy Fallon regarding who'll bob for more apples.
Yup, the actress was on her charming best and watch her accept the challenge of Jimmy Fallon and then beat him for the second time in their growing rivalry.
Here's the proposition:
And here's the challenge itself.
The actress also discussed her Emmy appearance, where she presented an award with actor Tom Hiddleston.
"I walked out with this big train and I did it for the first time cause it's so pretty and I felt princessy and after I twirled once I was doing it all night! All of the photographers were asking me to twirl and then onstage Tom made me twirl and I was always only twirling. I'm the twirling dancing emoji now!"

On her last appearance, the actress came out on in hot-wings challenge.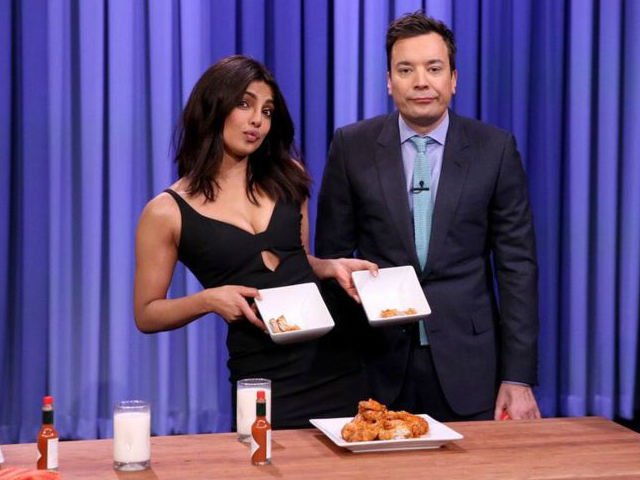 Way to go, PeeCee!
Read more:
Get personalized recommendations on what to watch across 35+ OTTs only on
OTTPlay
Related Content
LATEST REVIEWS
Sunny the latest directorial venture of Ranjith Sankar has the same flaws as some of his earlier ... more

If biopics were the flavour of the season in the last few years, then now it has a challenger- fr... more

In her 15 year long career, Kangana Ranaut has given us many terrific performances to remember-- ... more