RANKED: All The Movies Karan Johar Has Directed
Like it or not, Karan Johar movies are a definitive part of our culture; it's something we have grew up with. Though Ae Dil Hai Mushkil is only his sixth directorial in a career that spans nearly two decades, he already has made his mark on the history of Indian cinema.
The reason people might not like his films is because for some people cinema doesn't only exist to entertain and provide a simplistic version of life.
And that is precisely the reason Karan Johar's movies have such a big following: they almost certainly entertain you, and the fantasies that he creates give you an escape from what's real and mundane.
So, on that note, here are his movies:
#5 Student Of The Year
Karan Johar's only movie without Shah Rukh Khan at that moment, Karan Johar decided to experiment with three unknown actors. Though it wasn't as emotionally resonant as his previous movies, but nevertheless for mainstream Bollywood audiences, it was a fun ride.
#4 Kabhi Alvida Naa Kehna
The director's mature effort on marital complexities should be commended for its risque subject but only if the director had been more realistic in approach.
#3 Kabhi Khushi Kabhi Gham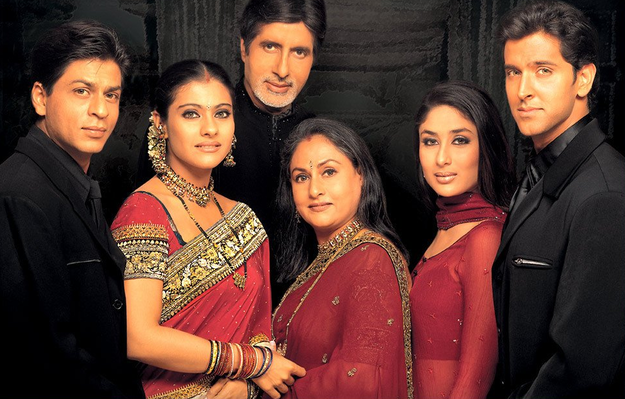 Perhaps the most popular Karan Johar movie, or for that fact any Bollywood movie, this is every Bollywood lover's wet dream. The emotions, the drama, the songs, the Karan Johar 'formula' was on full show here.
#2 Kuch Kuch Hota Hai
The only reason Kuch Kuch Hota Hai is better than K3G and KANK, it's because the movie was both progressive and had a more relatable emotional quotient.
#1 My Name is Khan
This sensitive take on the 9/11 attacks from the point of view of a differently abled man is the finest movie of Karan Johar's career. Both Shah Rukh Khan and Kajol gave fantastic performances as well.
What do you think?
Read more: RANKED: All Movies Anurag Kashyap Has Ever Directed
Get personalized recommendations on what to watch across 35+ OTTs only on
OTTPlay
Related Content
LATEST REVIEWS
If biopics were the flavour of the season in the last few years, then now it has a challenger- fr... more

In her 15 year long career, Kangana Ranaut has given us many terrific performances to remember-- ... more

Shang Chi and The Legend of the Ten Rings is a big diversion from the humdrum Marvel affairs that... more