WATCH: Ranveer Singh Tells 7 Secrets About Himself When He Was 17!
The world know that Ranveer Singh's first kiss was at the age of 12. His powerhouse energy has been creating waves ever since he was a kid. On a digital show, he spilled the beans on a few things in his life that we didn't know about.
When he was 16, he featured in the Seventeen magazine with two of his still photographs.
Ranveer Singh hardly shopped during his teens. He mostly wore clothes he got from his father, uncles and cousins.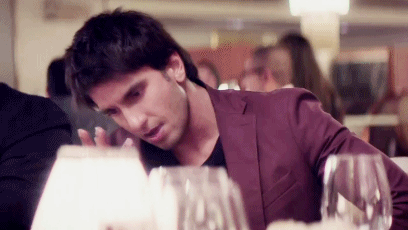 source tumblr
"I used to wear the tightest T-shirts I could find and my arm used to pop." He started going to the gym at the age of 15 only to build arms.
Yaar the thing is I'm just a born flirt. If I'm talking to a cute girl, I don't realize I'm flirting, it just happens naturally!
"I've never been rejected."
source tumblr
Since first standard he had a crush on his teacher who was Anglo Indian.
Thing he didn't like about himself when he was 17. "I used to get into a lot of fights," he said and now he looks back at them and doesn't like it.
Get personalized recommendations on what to watch across 35+ OTTs only on
OTTPlay
Related Content
LATEST REVIEWS
If biopics were the flavour of the season in the last few years, then now it has a challenger- fr... more

In her 15 year long career, Kangana Ranaut has given us many terrific performances to remember-- ... more

Shang Chi and The Legend of the Ten Rings is a big diversion from the humdrum Marvel affairs that... more